Par ici les bonnes crêpes ! (Origin and Recipe)
🇫🇷 C'est le moment de manger des crêpes !
​Mais c'est quoi la Chandeleur ?
Selon la définition du dictionnaire de l'Académie française :
La chandeleur est la fête de la Présentation de Notre-Seigneur au Temple, et de la Purification de la Vierge, ainsi nommée, à cause que ce jour-là, il se fait une Procession où tout le monde porte des chandelles de cire, ou des cierges.
La chandeleur se fête le 2 février, soit 40 jours après Noël.
Aujourd'hui, la Chandeleur évoque plutôt les crêpes que les cierges :
C'est la fête des crêpes  !
Et pourquoi ne pas faire de la Chandeleur, un repas de crêpes aux chandelles ?
En Bretagne, les crêpes portent le nom de krampouezh [-poué] et un krampoueshour[-sour], c'est un amateur de crêpes.
En Corse, les nicci désignent des crêpes à base de pisticcina (farine de châtaigne, environ 1/4 de farine de châtaigne et 3/4 de farine de blé).
Des crêpes, du cidre et des chandelles… et vive la Chandeleur !
À Marseille, on fête la Candélouse  ! (en provençal : Candelouso) et on mange des navettes de saint Victor (naveto de sant Vitou), petites pâtisseries en forme de barque…

🇺🇸 February 2: Day of the Crepe !
The crepe is not just an easy, cheap and delicious food !
It has cultural significance and a dedicated day on the French calendar.
Historically known as the Virgin Mary's Blessing Day, February 2 in France is now better known as le jour des crêpes (the day of crepes),
and is more of a familial custom than a religious celebration.
Also named La Chandeleur ('the return of the light'), the date commemorates the winter's decline and the coming light of the spring.
Families celebrate this moment with a meal of crepes together...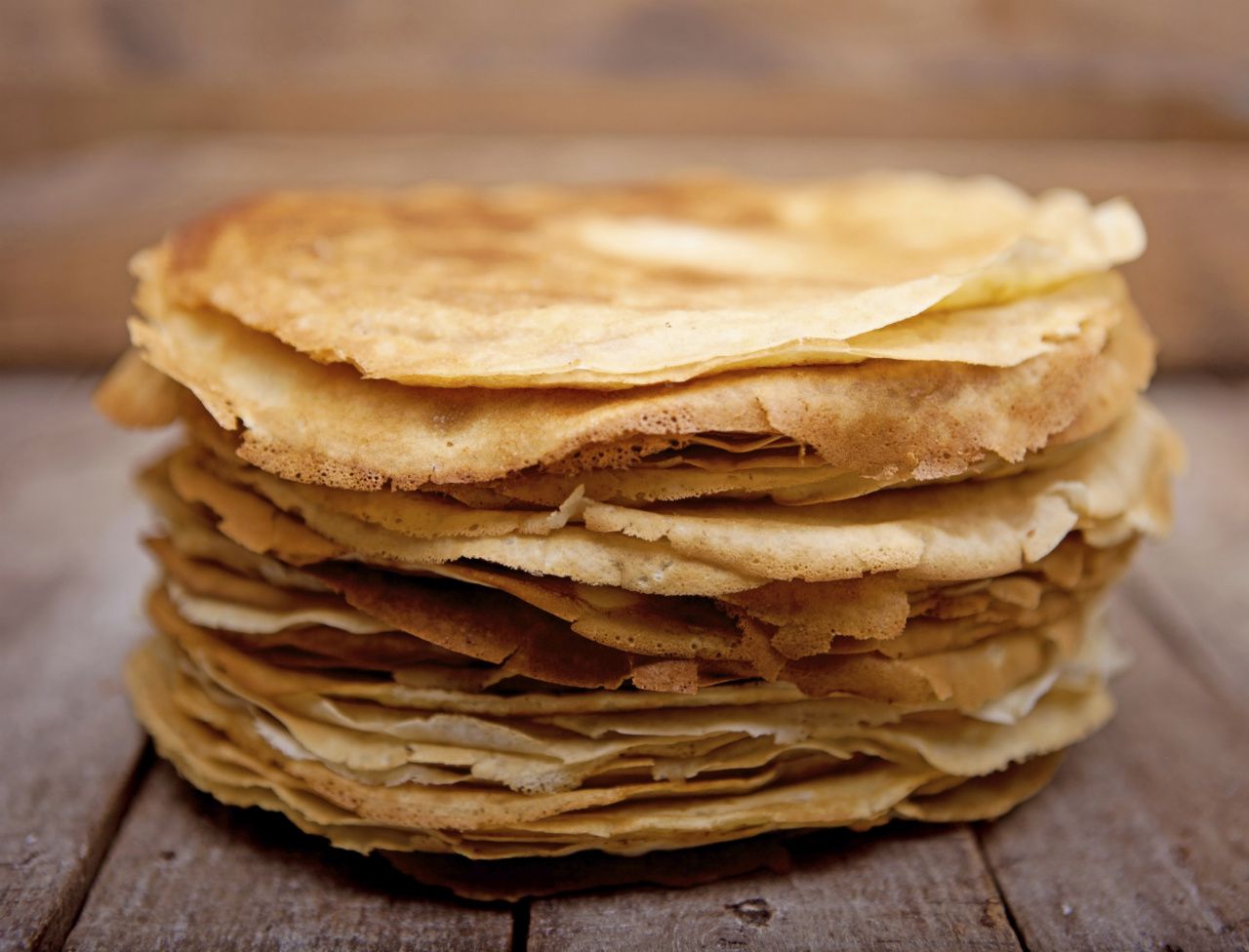 🇫🇷 Je vous propose une recette très simple :
Pâte à crêpes (pour 6 personnes environ):
- 500 g de farine
- 5 œufs
- 1 L de lait
- une pincée de sel
- 100 g de beurre fondu
Pour les crêpes sucrées, rajoutez 80 g de sucre et parfumez au Grand Marnier ou Rhum
Décorez selon votre imagination et servez avec un bon cidre !
Bonne dégustation !

🇺🇸 Easy Thin Crepe Recipe :
4 Cups milk
5 eggs
½ tsp. salt
1 Tablespoon sugar
2 Cups flour
butter for frying
Lightly beat eggs. Add about 1/3 of the milk, then add sugar and salt. Mix well.
Add flour and mix well with an electric mixer. Add remainder of milk. Let rest for 10 minutes. If necessary add more milk so batter is thin.
Heat small fry pan to very hot.
Add a very small amount of butter and melt. Swirl butter to coat pan. Reheat.
Add batter to just cover bottom of pan. Turn to brown other side. Stir batter baking each crepe.
To make thin crepes you'll need a large skillet for the crepes to cook.
For salty crepes, remove the sugar from the recipe ;)
Bon appétit !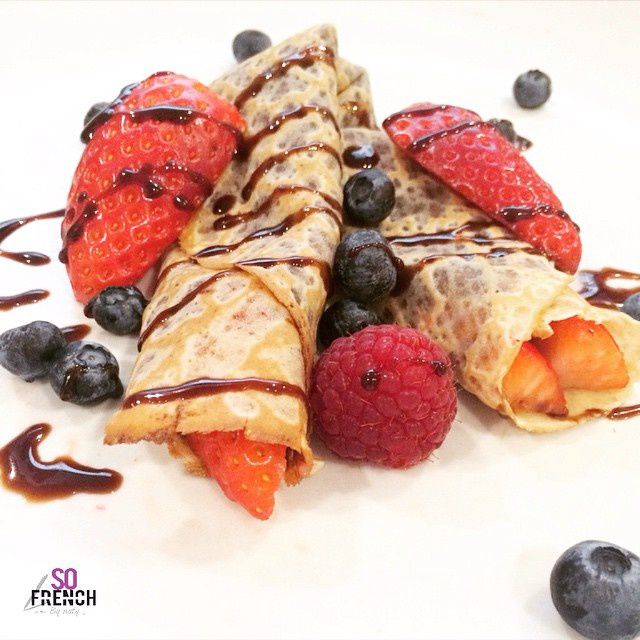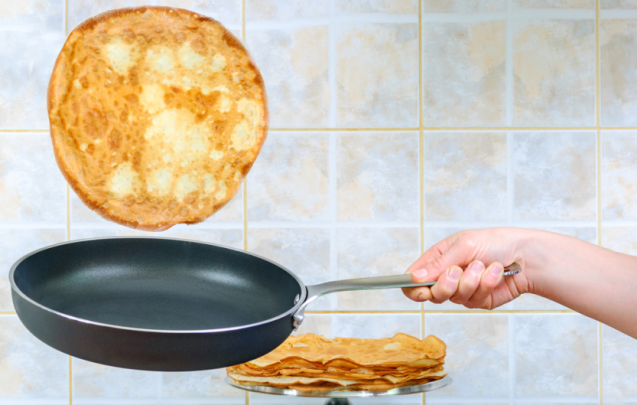 Comment réaliser les crêpes ? / How to make cakes ?
A très vite dans un nouveau look avec mon mini moi !
Naty 💋