A Cardigan and Sweater Dress for Thanksgiving
🇺🇸 I continue this week to propose you some holiday outfits ideas.Today, I wear a chic and very comfortable outfit: A knitted dress with a classy puffly-sleeved cardigan and lace-up boots.You can never go wrong with a sweater dress. This look is perfect if you're wanting something a little dressier but isn't over the top glamorous. Sweater dresses are so easy to throw on and always look chic.
🇫🇷 Je continue cette semaine à vous proposer des tenues pour les fêtes. Aujourd'hui je vous propose un look chic et très comfortable. Une robe tricot, son cardigan à manches bouffantes et des bottines à lacets. On ne se trompe jamais avec ce genre de tenue. Ce look est parfait si vous voulez quelque chose d'un peu plus élégant mais pas trop glamour. Les robes tricot sont si faciles à enfiler et ont toujours l'air chic !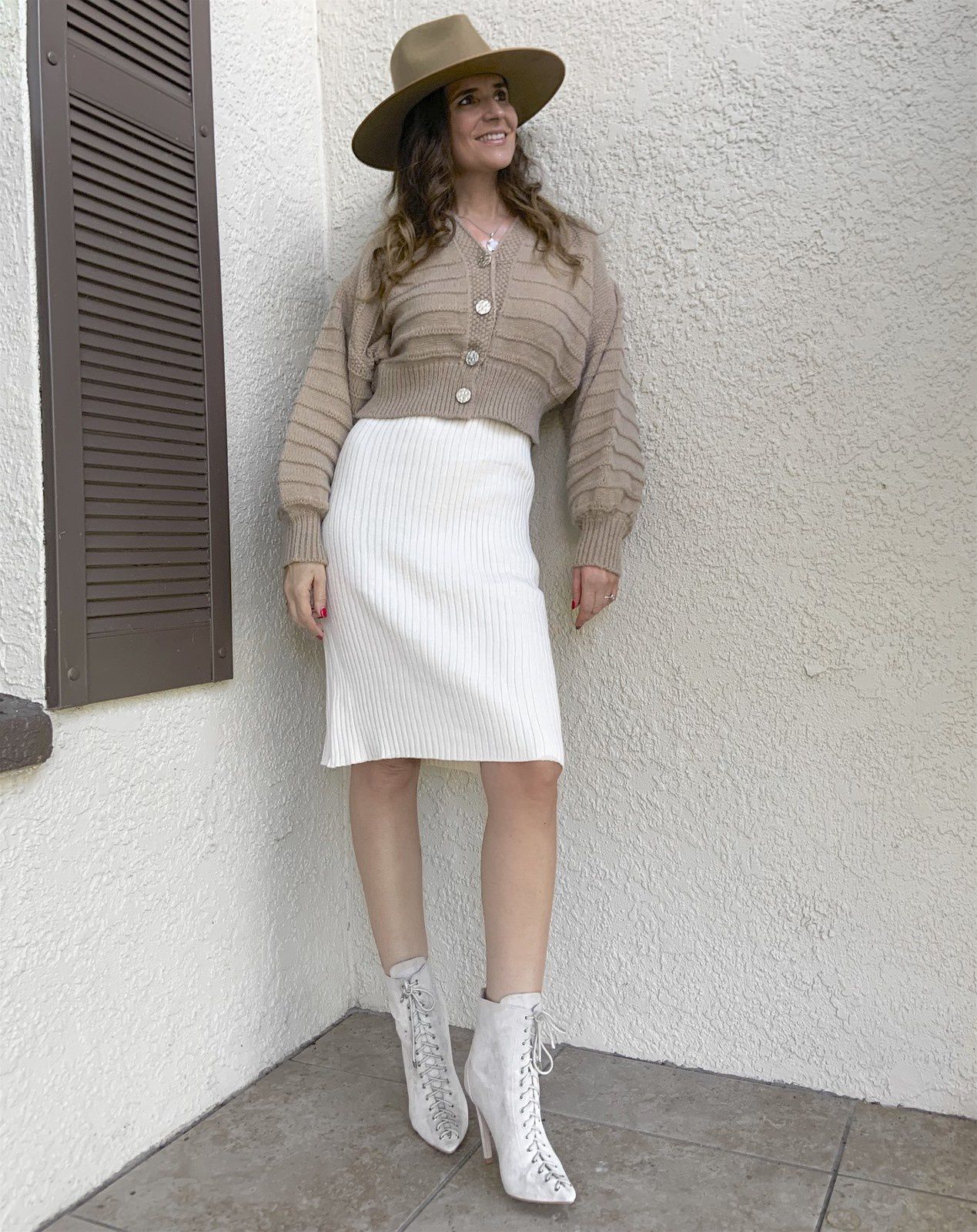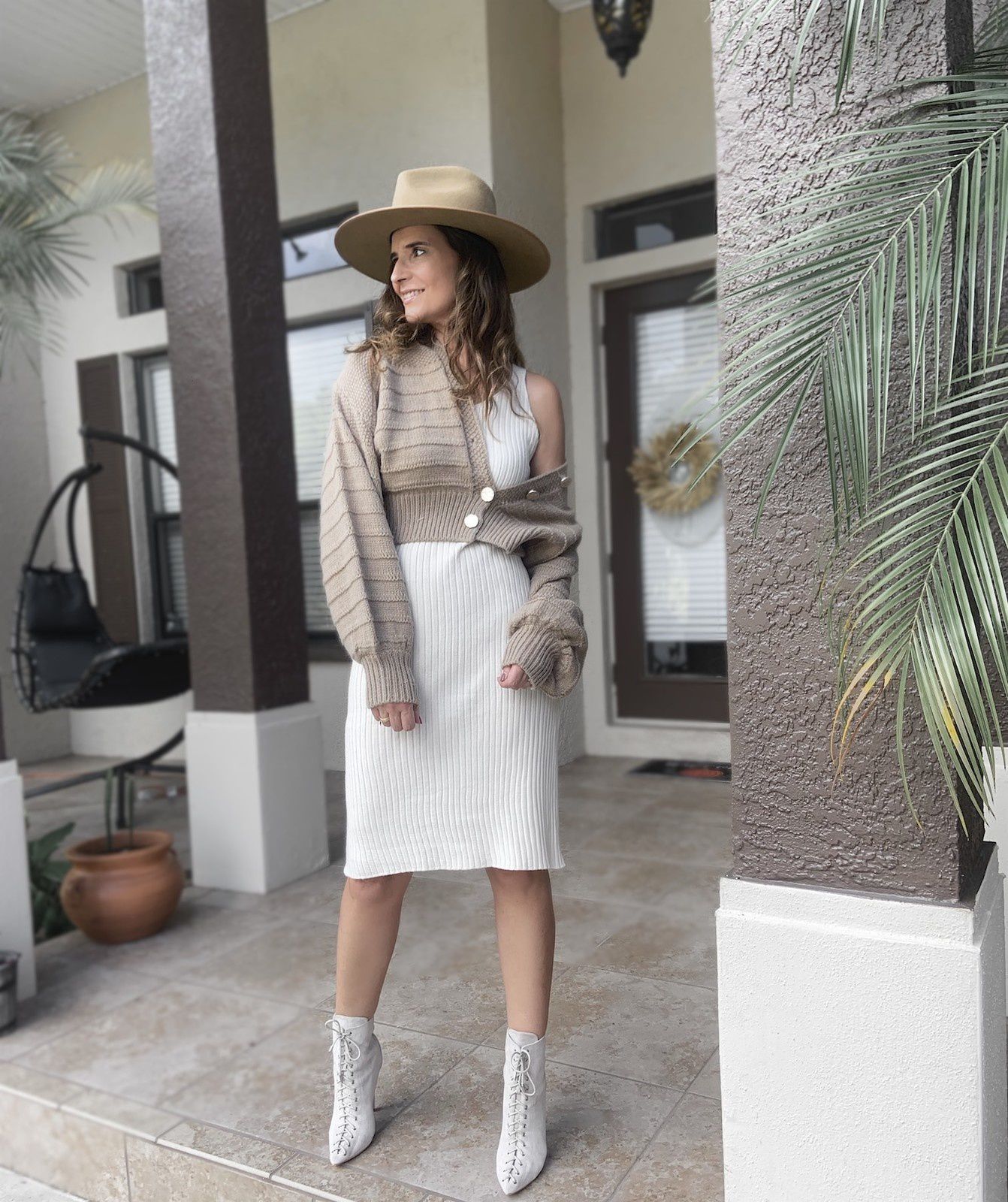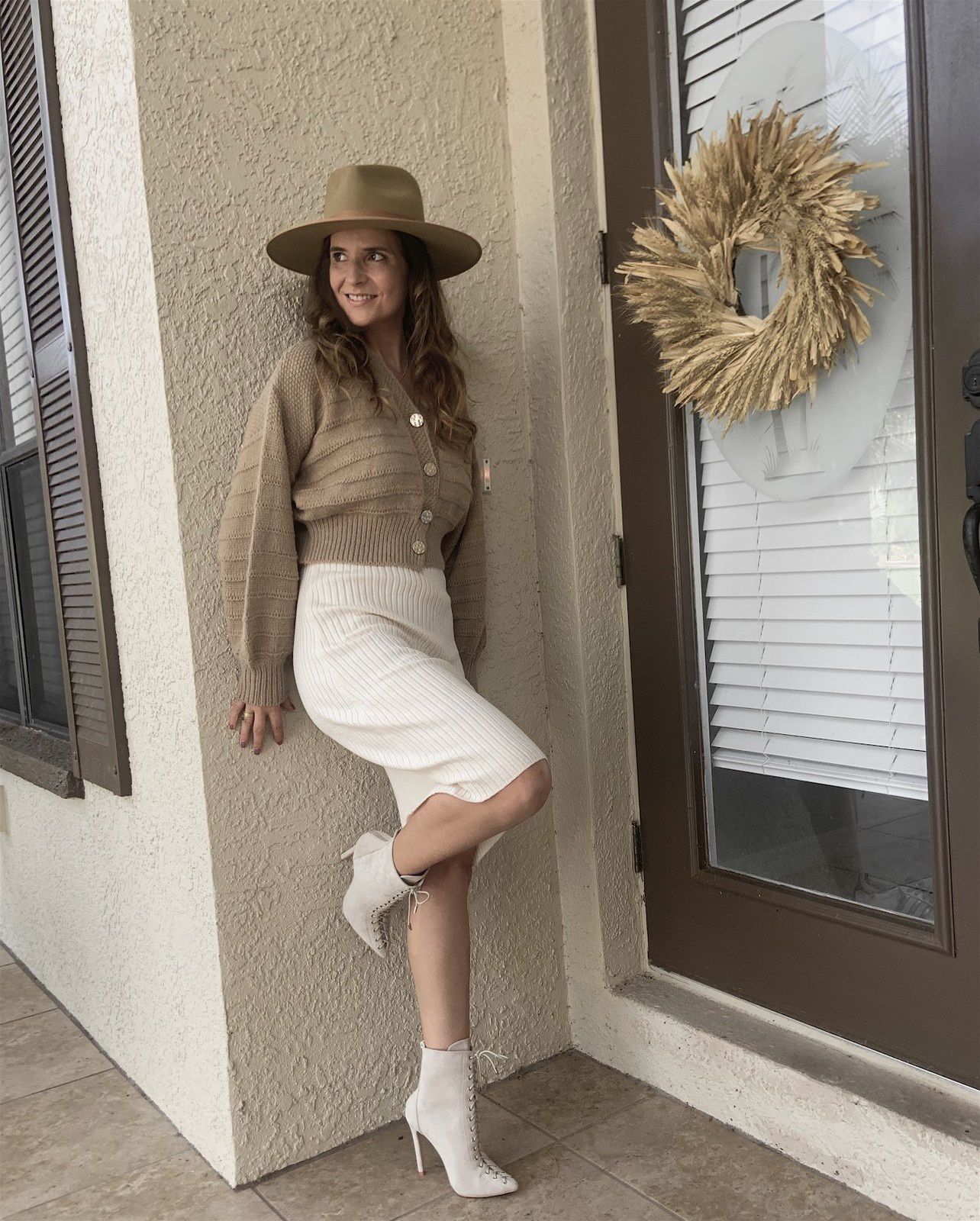 🇺🇸 USA LINKS 🇺🇸
MY LOOK :
CLICK TO SHOP
(For Shein's items use my code nath415 for an extra 15% off until Dec 31th)
⬇︎⬇︎⬇︎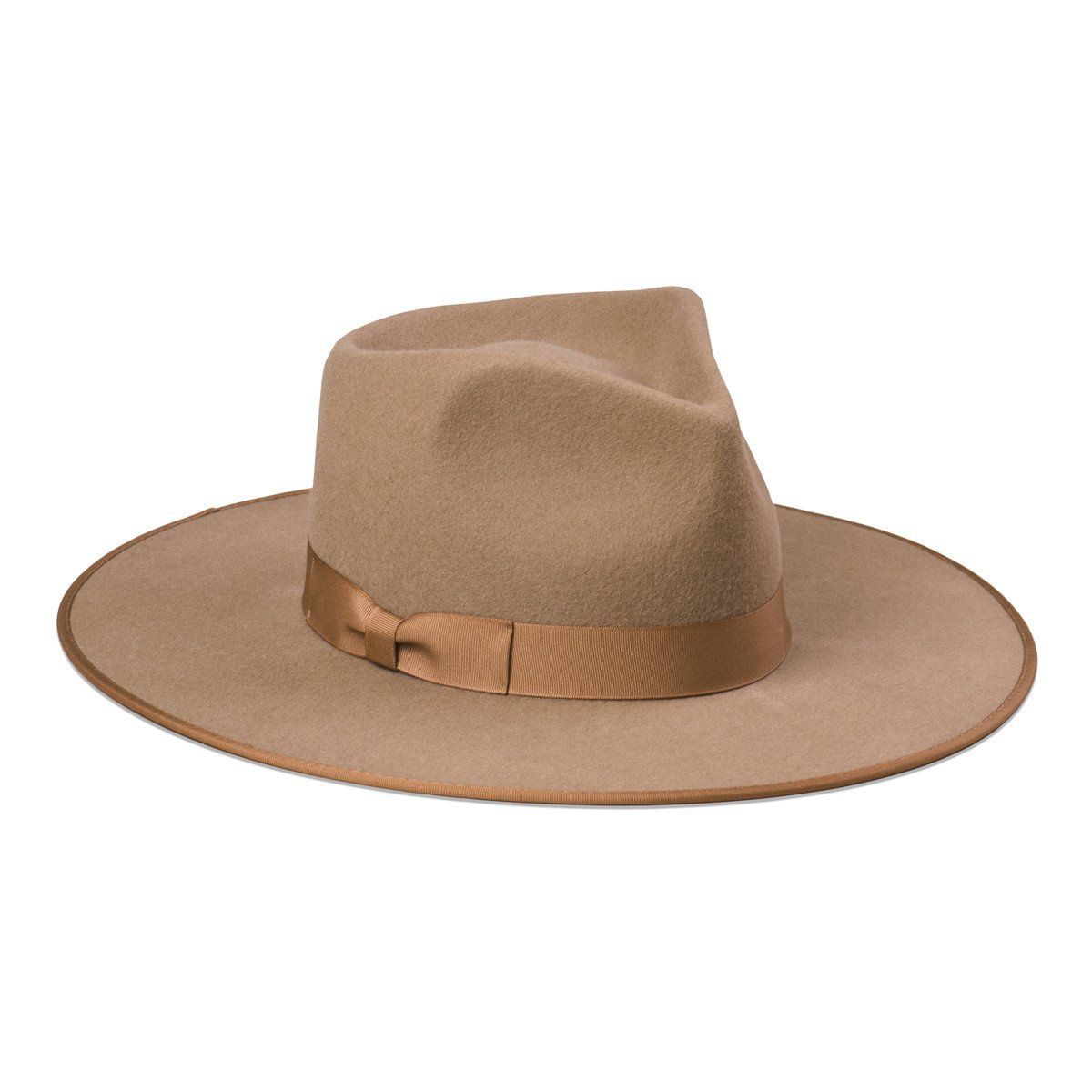 🇫🇷 LIENS FRANÇAIS 🇫🇷
MON LOOK :
(Utilisez mon code sofrench315 pour une réduction de -15% sur les articles Shein jusqu'au 31 Déc)
CLIQUEZ POUR SHOPPER
⬇︎⬇︎⬇︎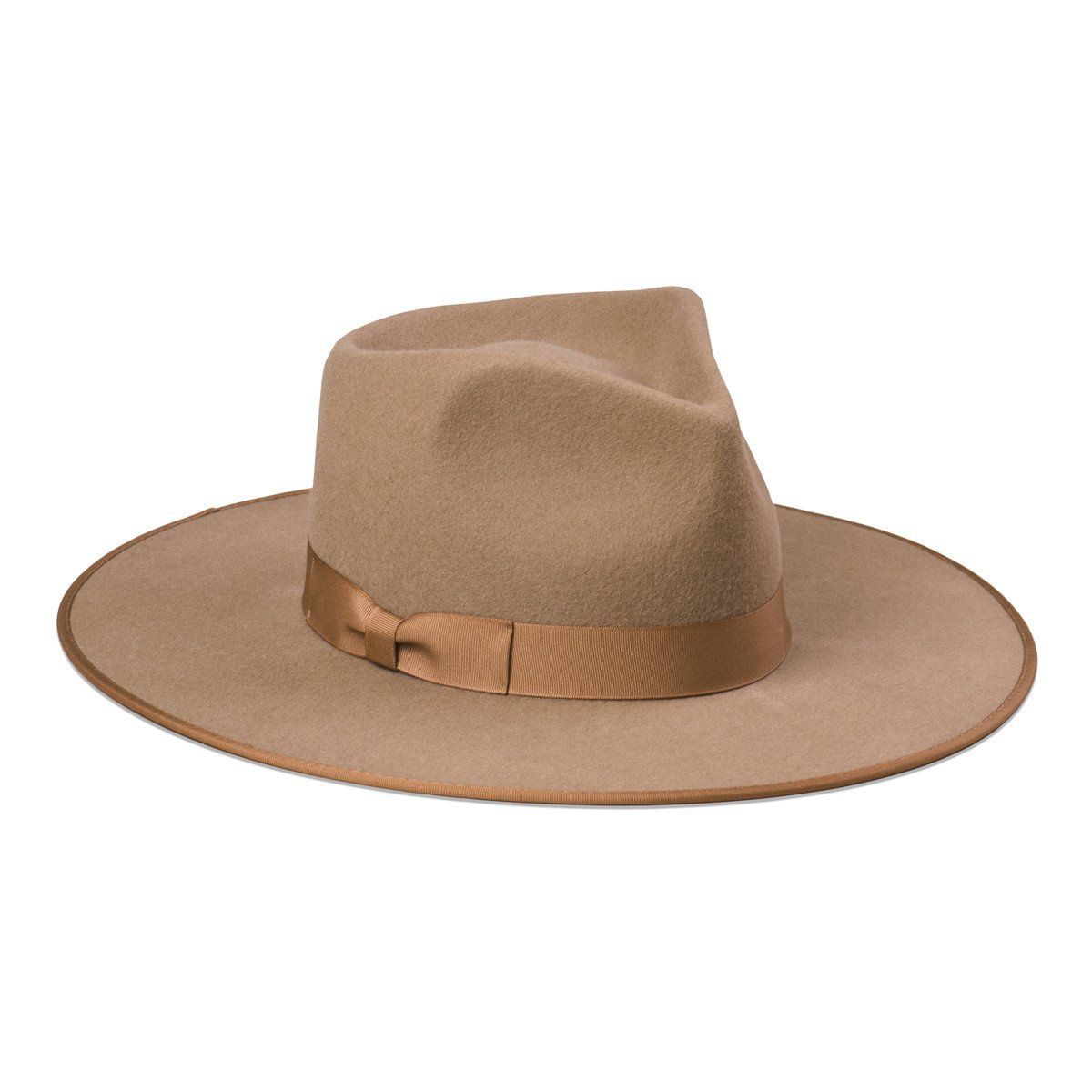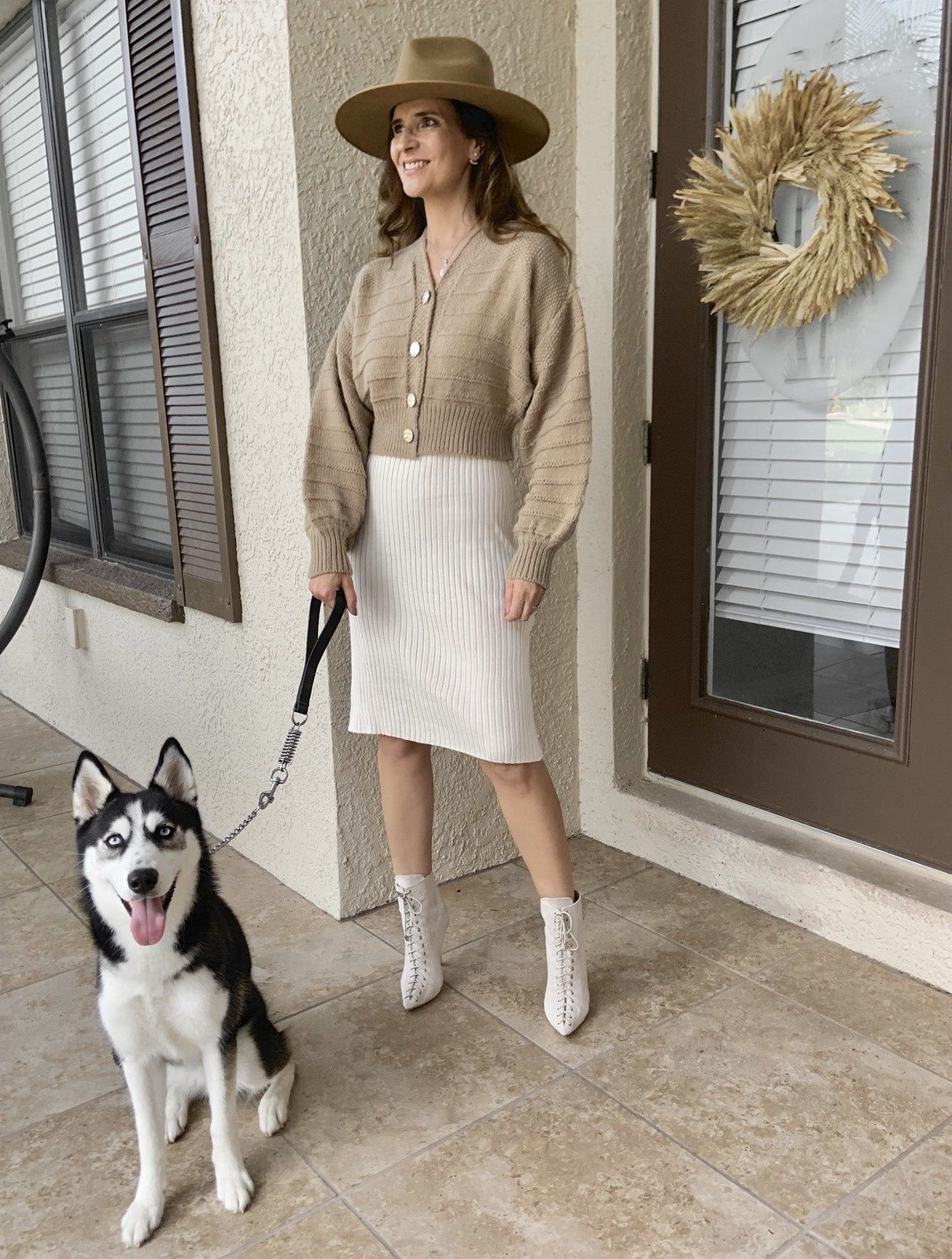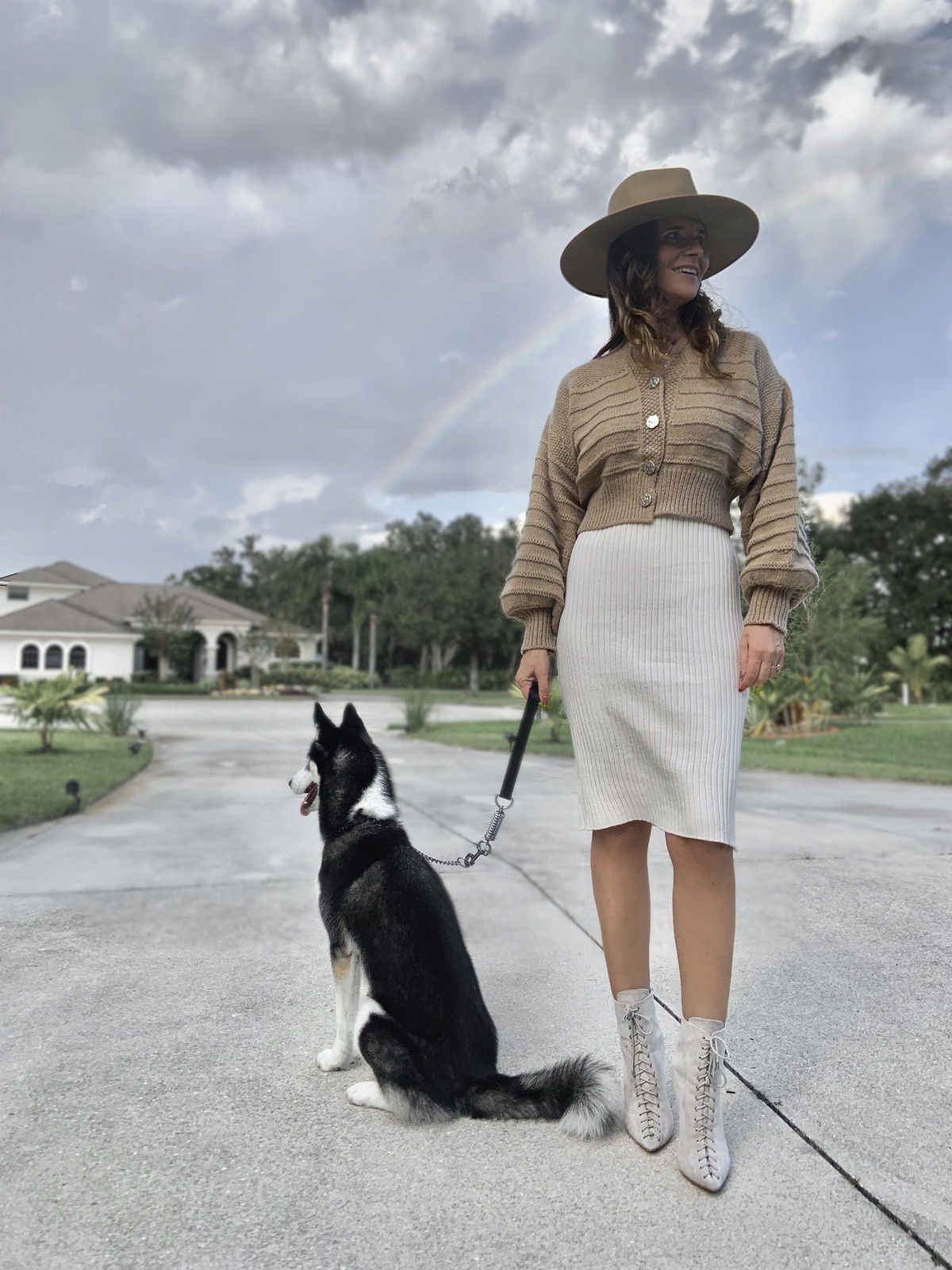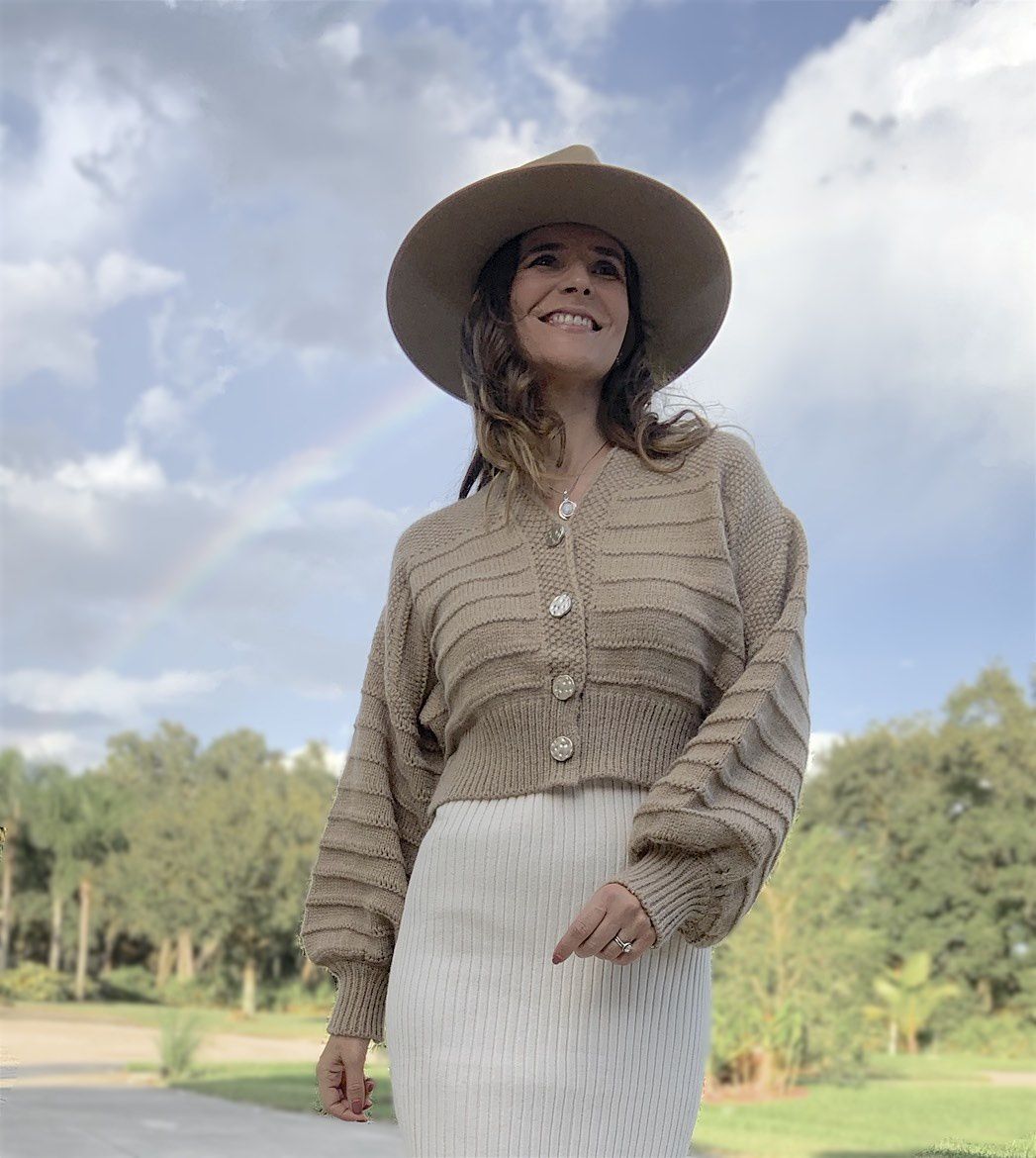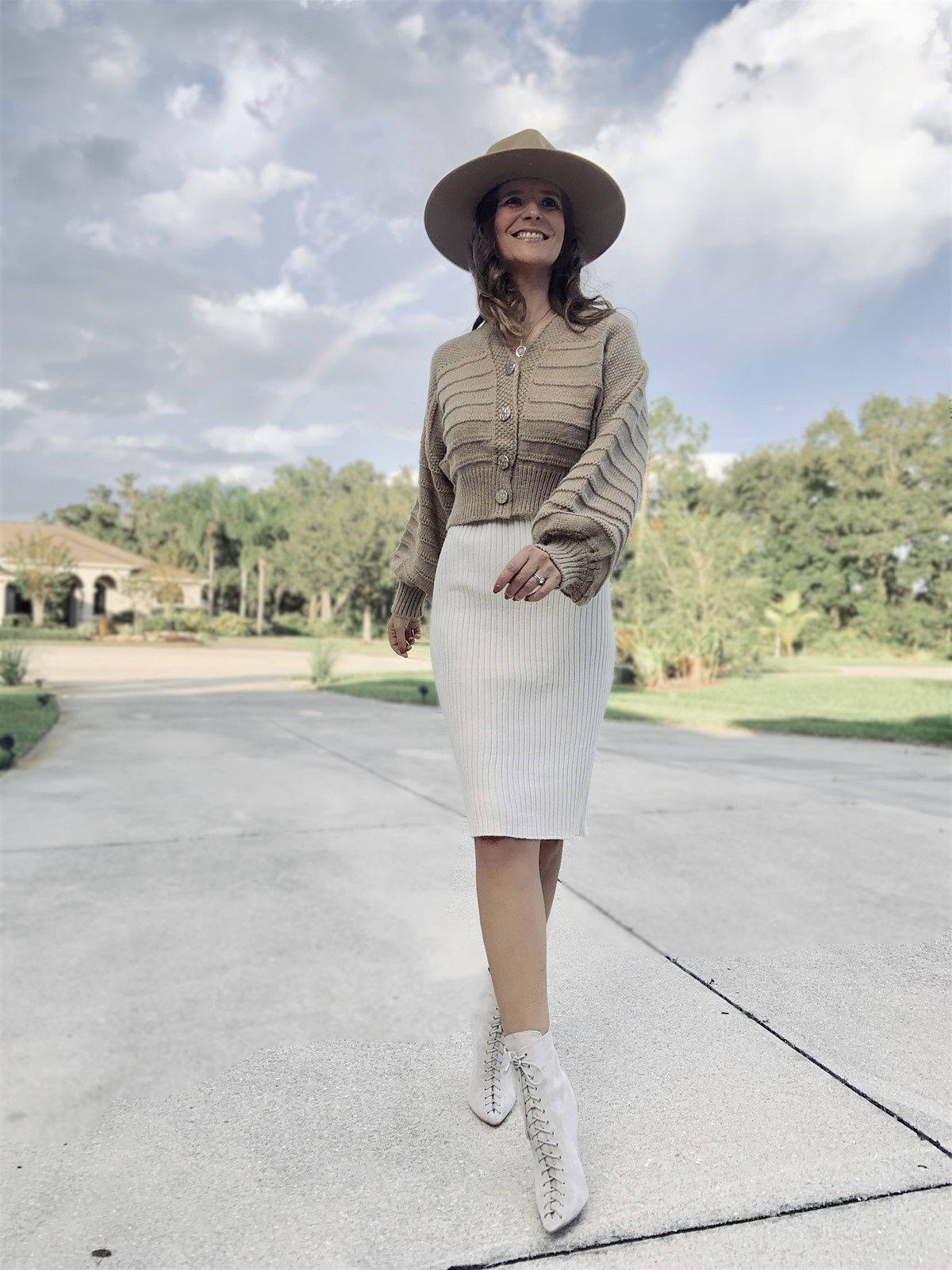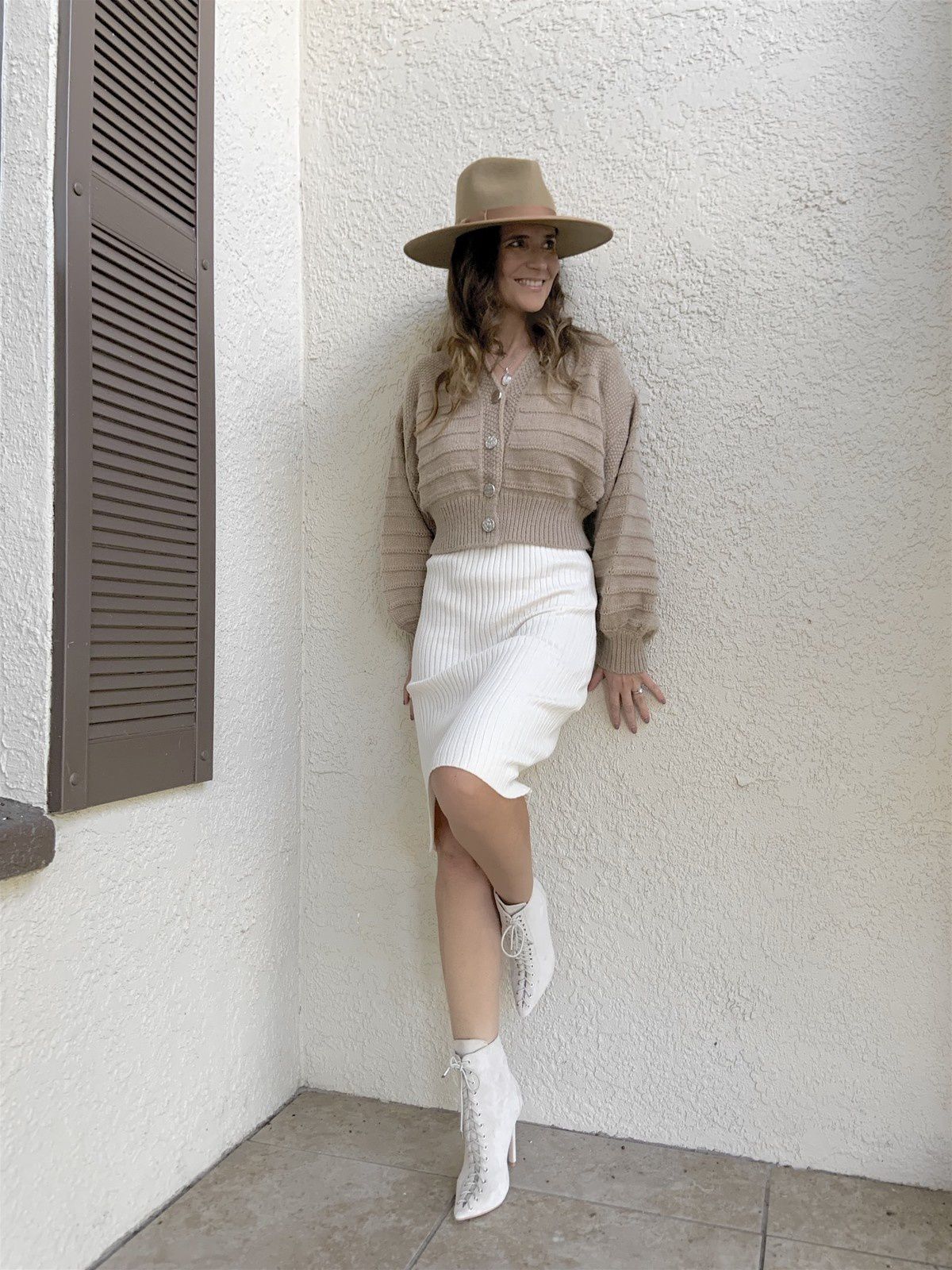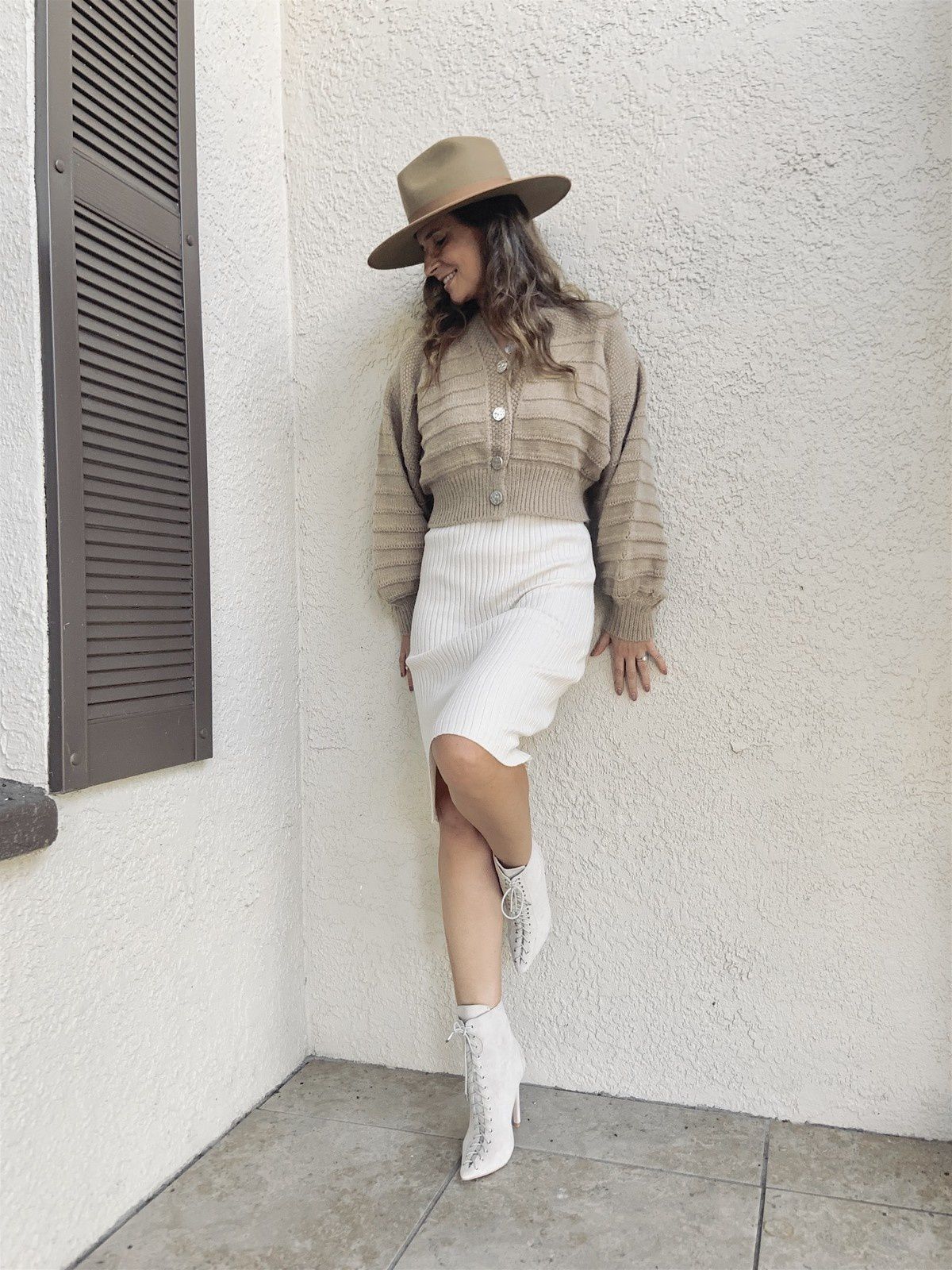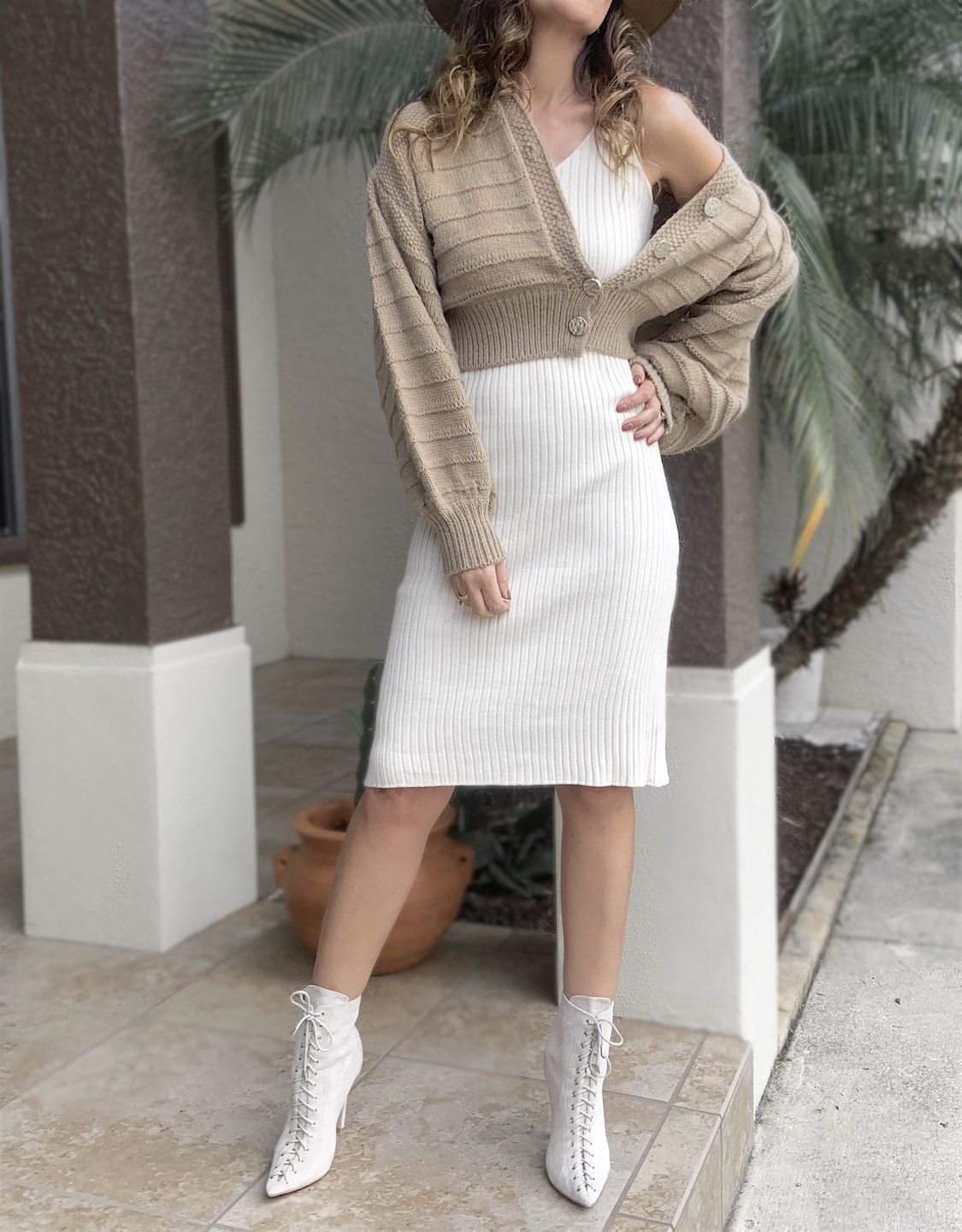 🇫🇷 Et retrouvez dès ce week-end, sur le blog, des listes shopping (Mode et Déco) pour Black Friday
🇺🇸 This weekend, don't miss my Black Friday shopping lists (Fashion and Decoration) on the blog !
Naty💋