Choose your perfect ORIGINS' Mask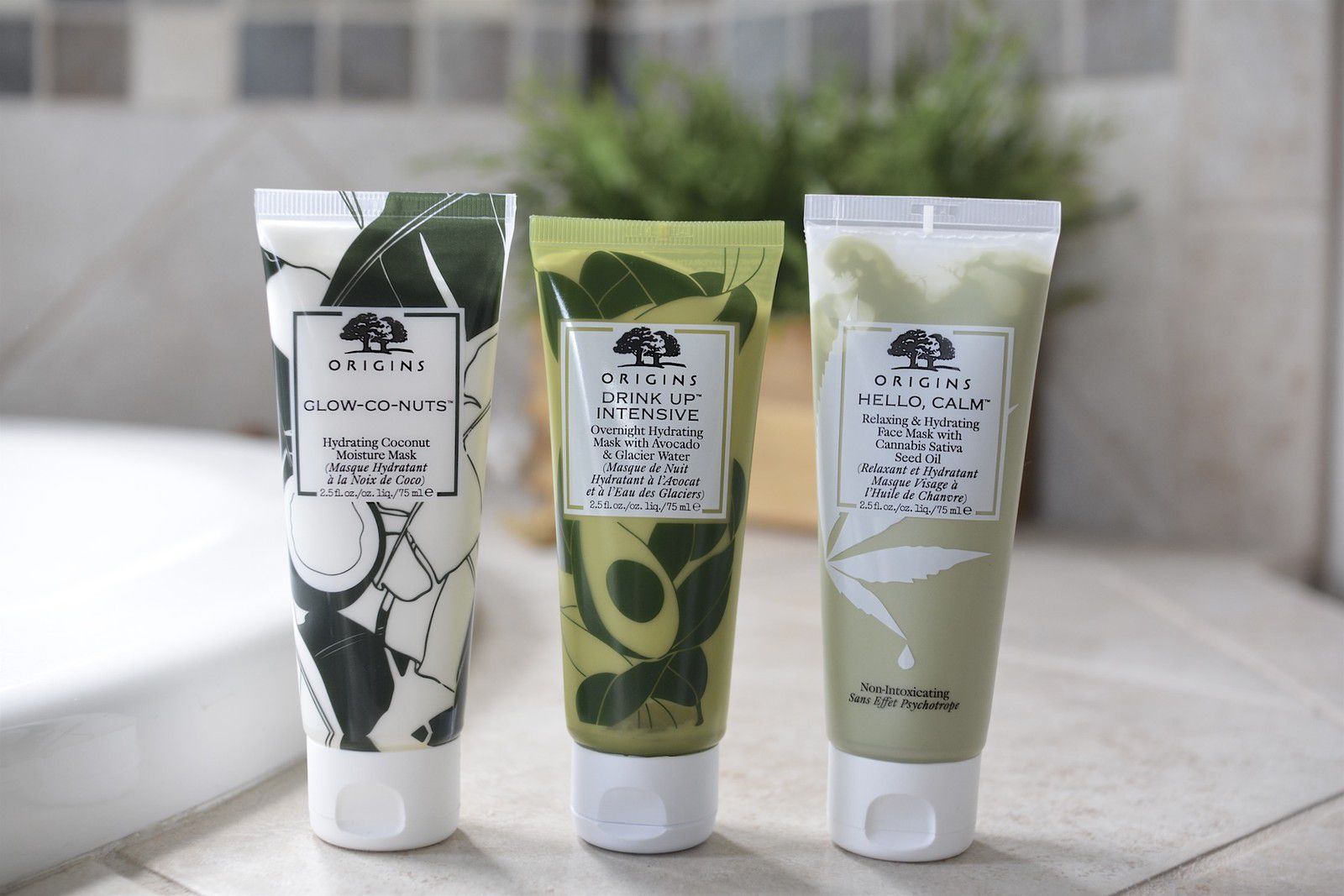 🇫🇷 En ces temps de confinement, je vous propose de prendre soin de vous ;)
Voici une série de masques signée ORIGINS, une marque que j'affectionne particulièrement.
Surtout que :
Les produits Origins sont sans parabene, sans phtalate, sans propylène glycol, sans laurylsulfate de sodium, sans huile minérale, sans petrolatum, sans paraffine, sans DEA, sans bille de polyéthylène (interdites en France dans les produits rincés depuis le 1er janvier 2018, conformément à la loi biodiversité), sans formaldéhyde et sans ingrédients d'origine animale (exceptés le miel et la cire d'abeille qui sont bien évidemment récoltés dans le respect des animaux et de la biodiversité).
Inutile de vous préciser qu'Origins ne teste pas ses produits sur les animaux !
Ah... Tout ce que j'aime ! Et nous les avons même testés en famille (Voir la vidéo) LOL !
Je vous indique plus bas, où les trouver sur le net.
🇺🇸 In these times of containment, I suggest you guys to take care of yourselves ;)
Here is a series of masks by ORIGINS, a brand I particularly love.
Particularly since:
Origins products are paraben-free, phthalate-free, propylene glycol-free, sodium lauryl sulphate-free, mineral oil-free, petrolatum-free, paraffin-free, DEA-free, polyethylene beads (prohibited in France in rinsed products since January 1st 2018, in accordance with the biodiversity law), formaldehyde-free and ingredients of animal origin (except honey and beeswax which are obviously harvested with respect for animals and biodiversity).
No need to specify that Origins products don't taste on animals!
Wow... Just what I love!
And we actually tested them in family ( See the video ) LOL!
Below, I'll indicate where to find them on the Web.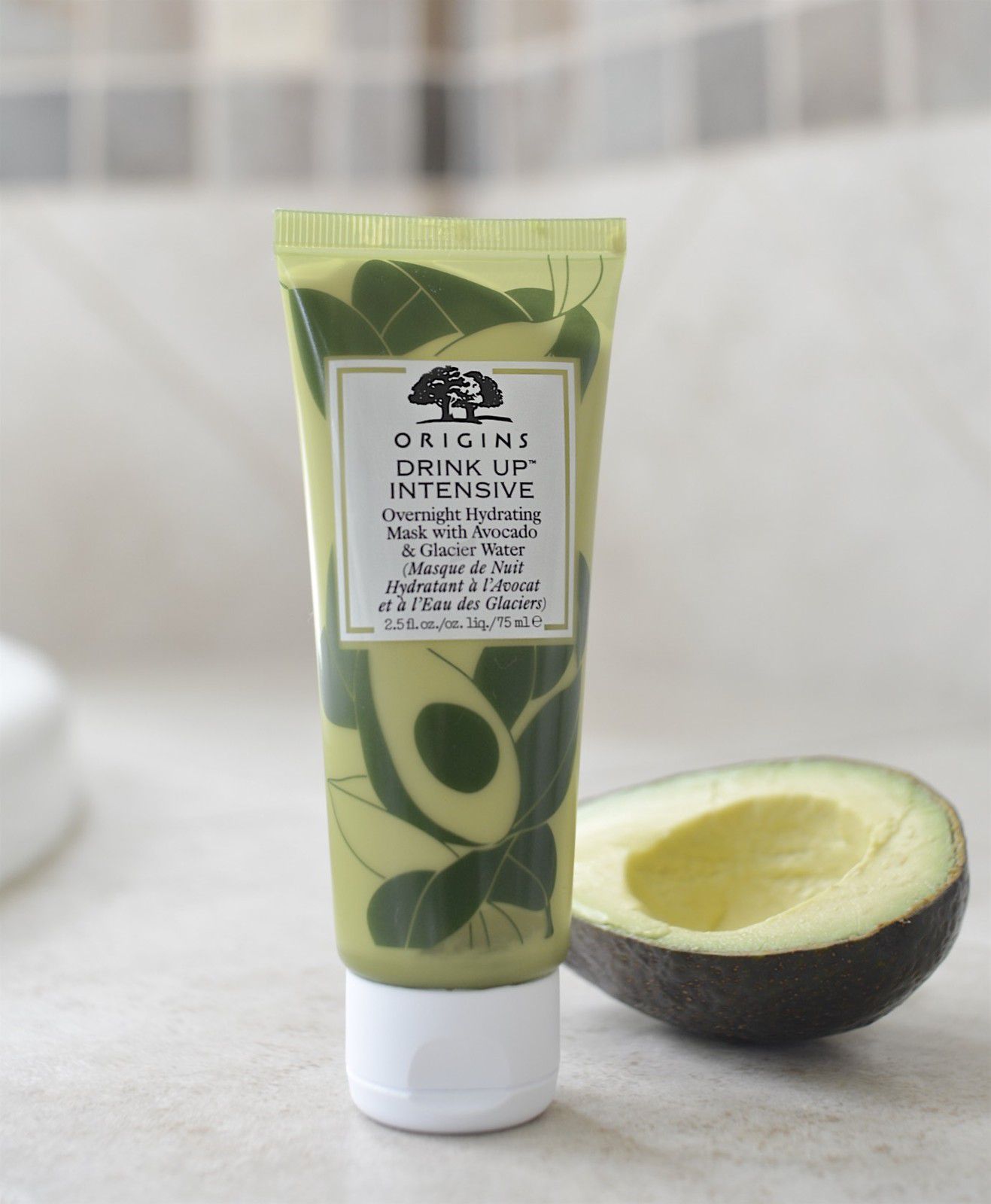 ORIGINS
Drink Up™ Intensive Mask
🇫🇷 Un masque de sommeil ultra-hydratant qui offre jusqu'a 72 heures d'hydratation et garde la peau douce, lisse et incroyablement hydratée.
C'est un excellent masque de nuit ! Il sent incroyablement bon (légèrement fruité). Il s'applique en douceur, et vous vous réveillez avec une peau lisse et nourrie. Je vous le recommande absolument. Sa texture est légère et onctueuse. Ce masque offre un véritable moment de détente et éveille les sens.
On n'aura jamais été aussi heureux de prendre soin de soi !
Type de peaux :
Normales à sèches
Comment l'utiliser ?
Au coucher, appliquez une couche généreuse sur une peau nettoyée, en évitant le contour des yeux.
Astuces d'utilisation :
Utilisez le masque Drink Up Intensive en application locale sur les zones irritées du visage telles que le contour du nez ou les lèvres. Ce masque peut également être appliqué sur les pointes de cheveux asséchées.
OÙ LE TROUVER
⬇︎⬇︎⬇︎

🇺🇸 An ultra-moisturizing sleeping mask that instantly floods skin with moisture and keeps skin soft, smooth, happily hydrated for up to 72 hours.
This is a great overnight mask!! It smells amazing : a little fruity, not overpowering. It goes on smooth, and you wake up with smooth, nourished skin. I definitely recommend it for warmer or more moist months, as it is a more lite cream consistency and not a heavy cream, following a moisturizer.
You've never been so happy about taking care at home!
Skin Type:
Normal and Dry
How to use ?
-Twice a week or as desired, gently massage onto clean skin at bedtime.
-Tissue off.
Directions for use :
Use it locally on irritated areas of your face, such as around your nose or lips. The mask may also be applied to dry hair extremities.
WHERE TO BUY
⬇︎⬇︎⬇︎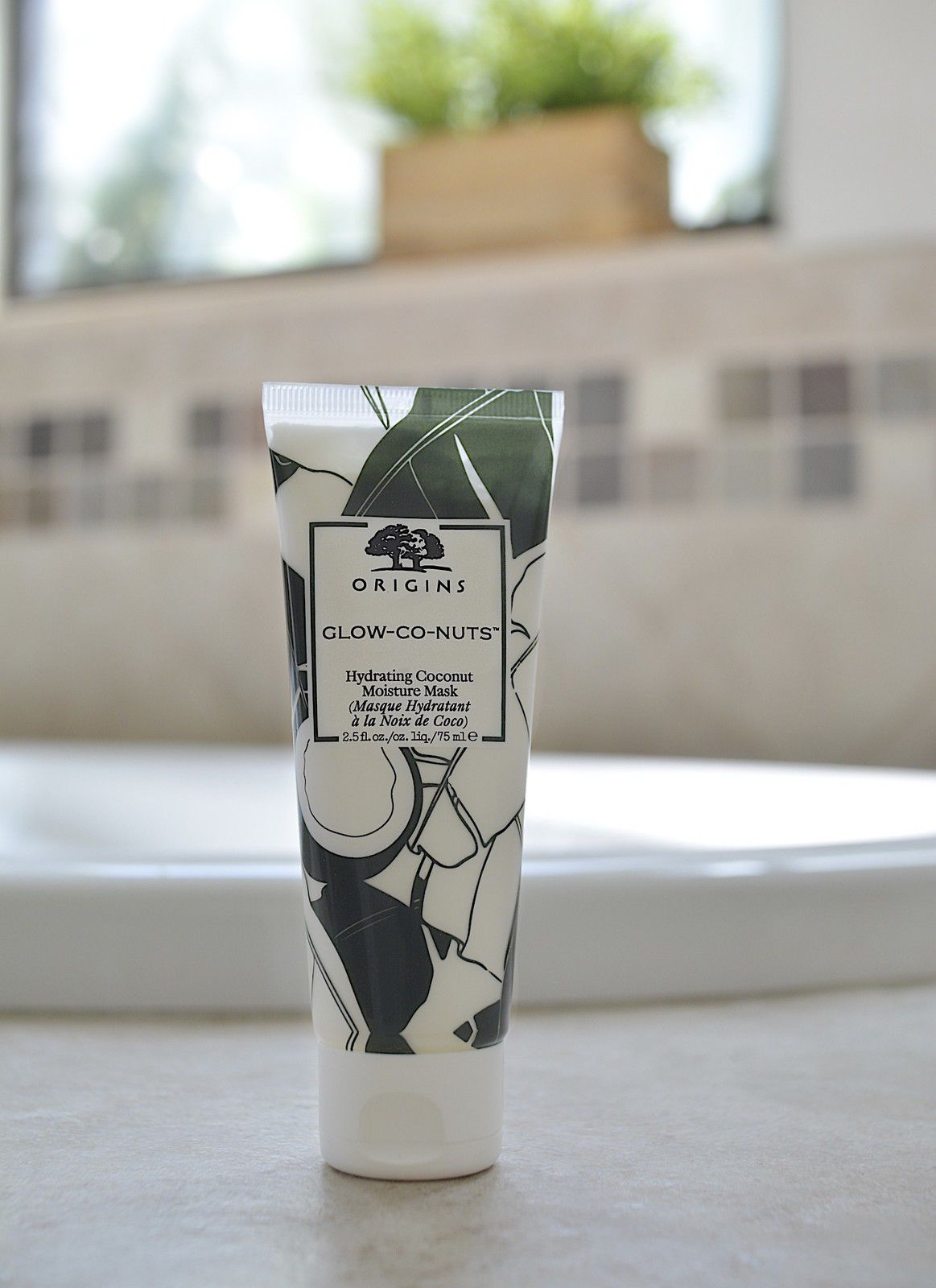 ORIGINS
Glow-Co-Nuts Hydrating Coconut
🇫🇷 La belle texture fouettée légère hydrate, nourrit et donne à votre peau un éclat - et c'est vraiment le cas! Le parfum de noix de coco est un rêve et ma peau boit tout cela jusqu'à ce qu'il soit pratiquement disparu. Ma Loulou l'a testé et adoré ! C'est un masque brillant pour l'HYDRATATION donc les peaux sèches / déshydratées l'adoreront aussi et tous ceux qui aiment la noix de coco et veulent de l'hydratation et de l'éclat !!!
Type de peaux : ​​
​​​​​Convient à toutes les peaux en manque d'hydratation.
Comment l'utiliser ?
Appliquez une couche généreuse sur une peau nettoyée, en évitant le contour des yeux.
Attendez 10 - 20 minutes puis rincer. Vous pouvez aussi le garder toute la nuit pour une hydratation maximum.
OÙ LE TROUVER
⬇︎⬇︎⬇︎

🇺🇸 The pretty light whipped texture moisturizes, nourishes and brightens your skin - and it really does! The coconut scent is a dream and makes my skin drinks it up until it's almost disappeared. Ma Sweet Loulou tried it and she absolutely loved it! It's a glossy mask for HYDRATING so dry or deshydrated. You will just adore it and anyone who wants the moisture and the radiance from the coconut!!
Skin Type:
Suitable for all skin in moisture deficiency.
How to use?
Apply generously to clean skin. Relax for 10 minutes.
Tissue off excess and massage into skin, or leave on overnight for maximum moisture.
WHERE TO BUY
⬇︎⬇︎⬇︎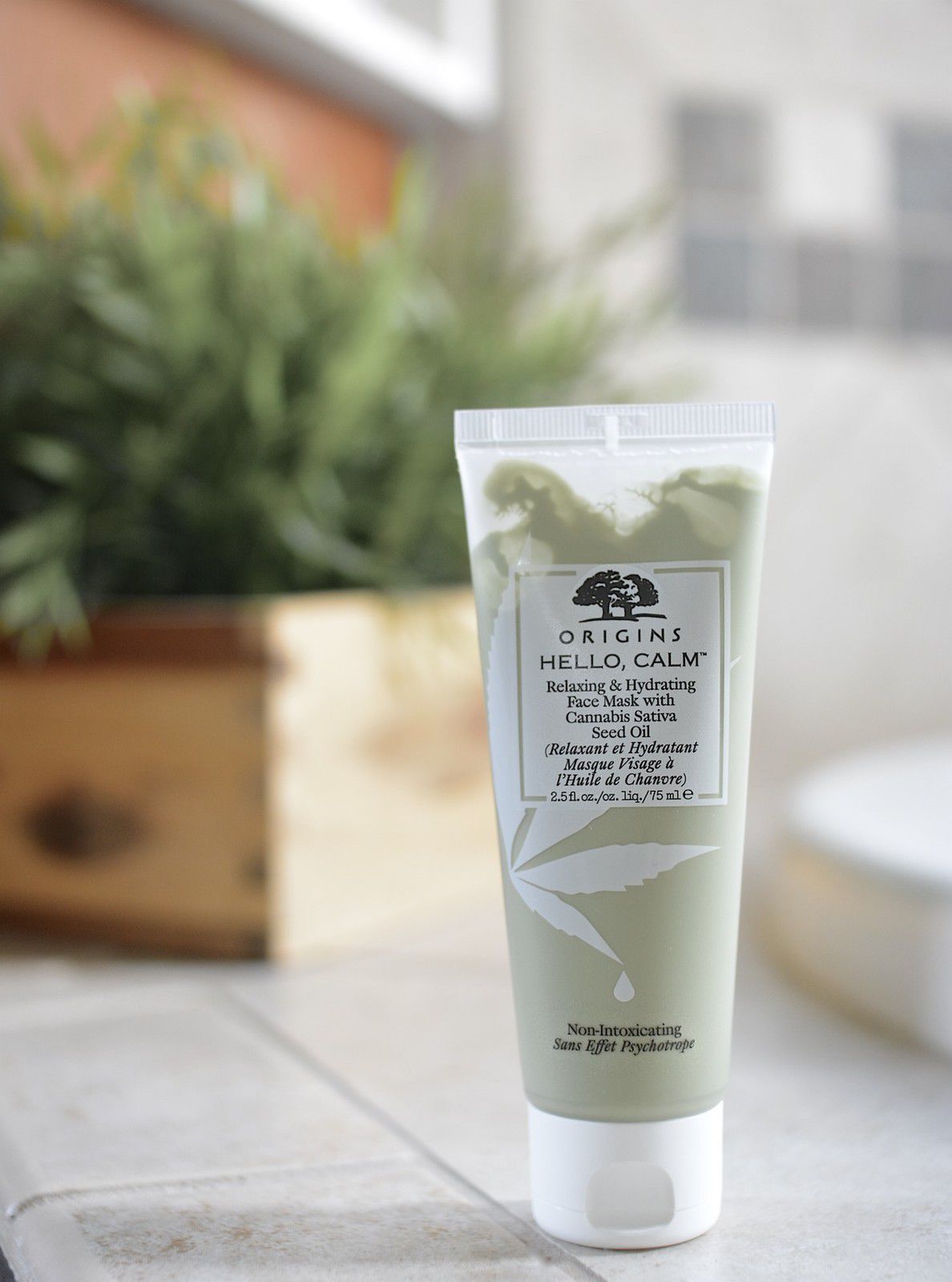 ORIGINS
HELLO, CALM™
🇫🇷 Ce masque est frais et super-nourrissant! Il hydrate instantanément la peau en profondeur pour calmer, apaiser et aider à réduire les irritations en détendant les sens grâce à son mélange d'huiles essentielles. Hello CalmTM est formulé avec de l'huile de graine de chanvre, riche en acides essentiels oméga-6 et oméga-3 - non-enivrant. Eveillez vos sens grâce aux huiles essentielles naturelles de Patchouli, Bergamote et Camomille.
Type de peaux : ​
Convient à tout type de peaux
Comment l'utiliser ?
Appliquez généreusement et relaxez-vous pendant 10mn.
Utilisez une fois par semaine ou dès que votre peau en ressent le besoin.
OÙ LE TROUVER
⬇︎⬇︎⬇︎

🇺🇸 This fresh and super-nourishing mask instantly moisturizes the skin deeply to calm, soothe and helps to reduce irritation while relaxing the senses by its blend of essential oils. Hello CalmTM is specially formulated with hemp seed oil, rich in Omega-6 and Omega-3 essential acids - non-invasive. The natural essential oils of Patchouli, Bergamot and Chamomile stimulate your senses.
Beautiful scent. Great at calming down your skin and soothing it. I love this mask and it is a staple.
Skin Type:
How to use ?
For all skins types
Apply generously to clean skin. Relax for 10 minutes. Tissue off. Massage in excess.
WHERE TO BUY
⬇︎⬇︎⬇︎

🇫🇷 Je vous souhaite à tous courage dans ce confinement !
Je vous embrasse FOORT 💋
🇺🇸I wish you guys a lot of courage in this virus lockdown!
Kisses & Hugs 💋