Good News and Big Contests!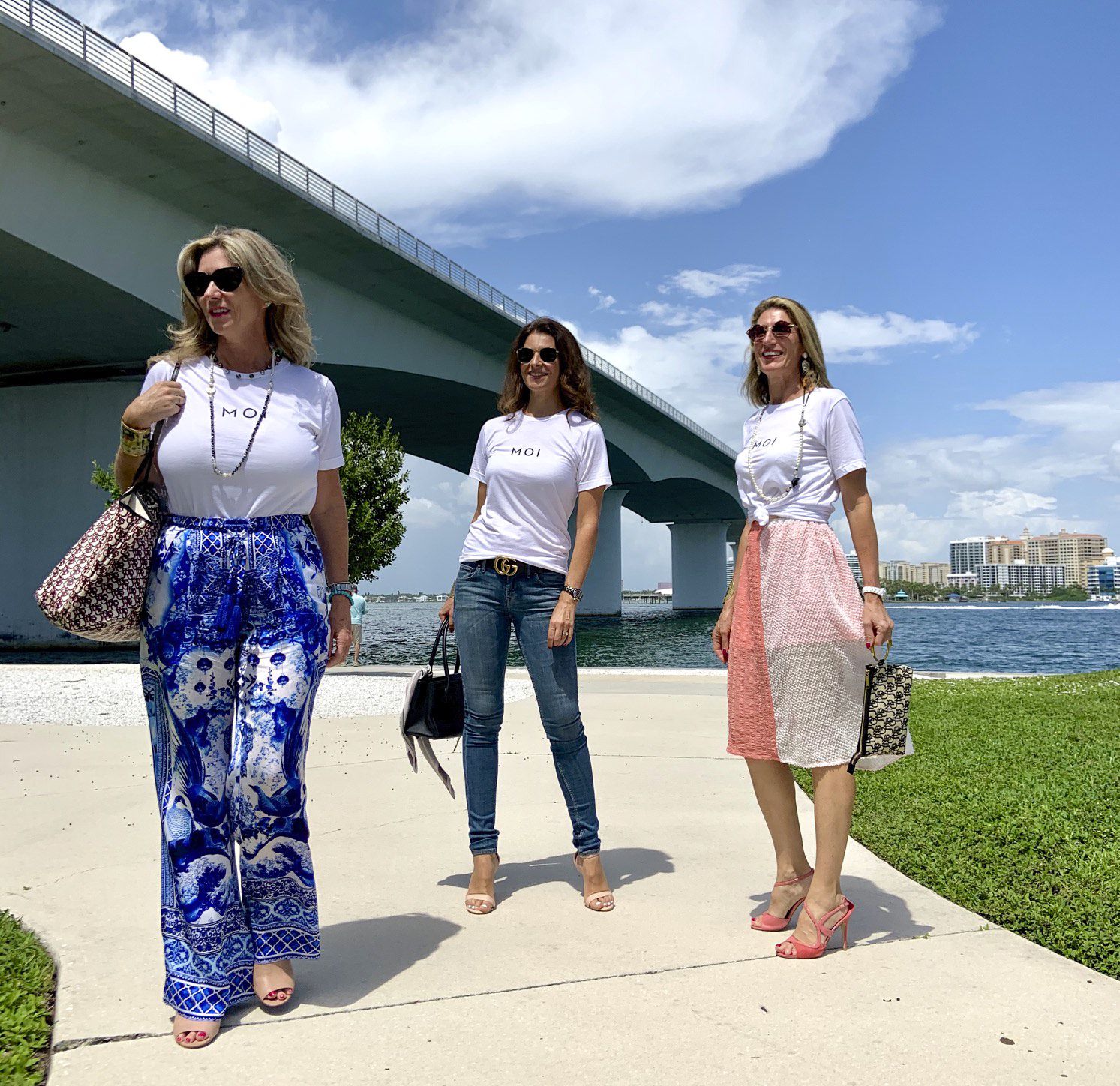 🇺🇸 For sure, 2020 will leave a lasting impression! As a blogger and influencer, I could notice big changes in the fashion world...
Personally, I discovered new brands and involved creators, while I saw others, inevitably impacted by the Pandemic and unfortunately disappeared...
And about me, good news for the new school year... A new collaboration here in Sarasota, FL, which is especially meaningful to me: MOI concept Store. An online store created by Aurélie Vandenbroek and Florence Derozier, 2 French women passionate and enthusiastic about all fashion matters proposing exclusive items from young international designers, all more talented than the others. They have carefully chosen unique and elegant pieces such as the clothes of the brand KYLE X SHAHIDA by the Actress and TV Personality Kyle Richards and the Fashion Designer Shahida Clayton, silk scarves by ROSELINE, authentic aquarelles by the Belgian illustrator and painter Roseline d'Oreye, some original espadrilles RESPOQUE styled with Hermès carrés, EVOCATEUR bracelets carefully handmade by skilled craftsmen or BIA CANDLE vegan candles with delicate fragrances of essential oils from the finest perfume companies in the world ... But I won't tell you further, go now to their on line MOI concept store to shop the treasures found by our 2 partners...
Good news... to celebrate their first anniversary, I've partnered up with them to make you win beautiful items from their online concept store with an INSTAGRAM contest you won't miss out on this week!
Entering is easy :
1️⃣ Make sure you're following us @sofrench_bynaty and @moiconceptstore
2️⃣ Like this post
3️⃣ tag 3 friends you think would love to win
4️⃣ share to your stories and tag us for an extra entry
GOOD LUCK! ☘️

🇫🇷 C'est sûr, 2020 marquera tous les esprits ! En tant que bloggeuse et influencer, j'ai pu noter de grands changements dans le monde de la mode…
Pour ma part, il m'a permis de découvrir de nouvelles marques et des créateurs engagés mais j'ai pu voir aussi d'autres, impactés inéluctablement par la pandémie, disparaitre malheureusement…
Cependant, me concernant, j'ai une bonne nouvelle pour cette rentrée... Ma nouvelle collaboration ici à Sarasota en Floride et qui me tient particulièrement à cœur :
MOI concept Store. Une boutique en ligne créée par Aurélie Vandenbroek et Florence Derozier, 2 françaises férues de mode proposant des articles exclusifs de jeunes designers internationaux plus talentueux les uns que les autres. Elles ont minutieusement choisis des pièces uniques et élégantes pour agrémenter leur boutique. Comme par exemple des habits de la marque KYLE & SHAHIDA de l'actrice et personnalité télé Kyle Richards avec la créatrice de mode Shahida Clayton, des foulards en soie ROSELINE, véritables aquarelles de l'illustratrice passionnée et peintre belge Roseline d'Oreye, des espadrilles uniques RESPOQUE stylisées avec des carrés Hermès, des bracelets de la marque EVOCATEUR méticuleusement fabriqués à la main par des artisans qualifiés ou encore des bougies vegan BIA CANDLE aux fragrances délicates d'huiles essentielles provenant des meilleures maisons de parfums du monde… Mais je ne vous en dit pas plus, je vous invite à découvrir ces trésors dénichés par nos 2 acolytes dans leur boutique en ligne MOI CONCEPT STORE…
Et la bonne nouvelle… pour fêter leur premier anniversaire, je m'associe à elles pour vous faire gagner de magnifiques pièces de leur boutique grâce à un concours INSTAGRAM à ne pas manquer cette semaine !
Pour participle c'est facile :
1️⃣ Assurez-vous que vous nous suivez @sofrench_bynaty et @moiconceptstore
2️⃣ Likez le post du concours
3️⃣ taggez 3 amis qui, selon vous, aimeraient gagner
4️⃣ partagez dans vos stories et nous tagger nous pour une voix supplémentaire
Bonne chance ! ☘️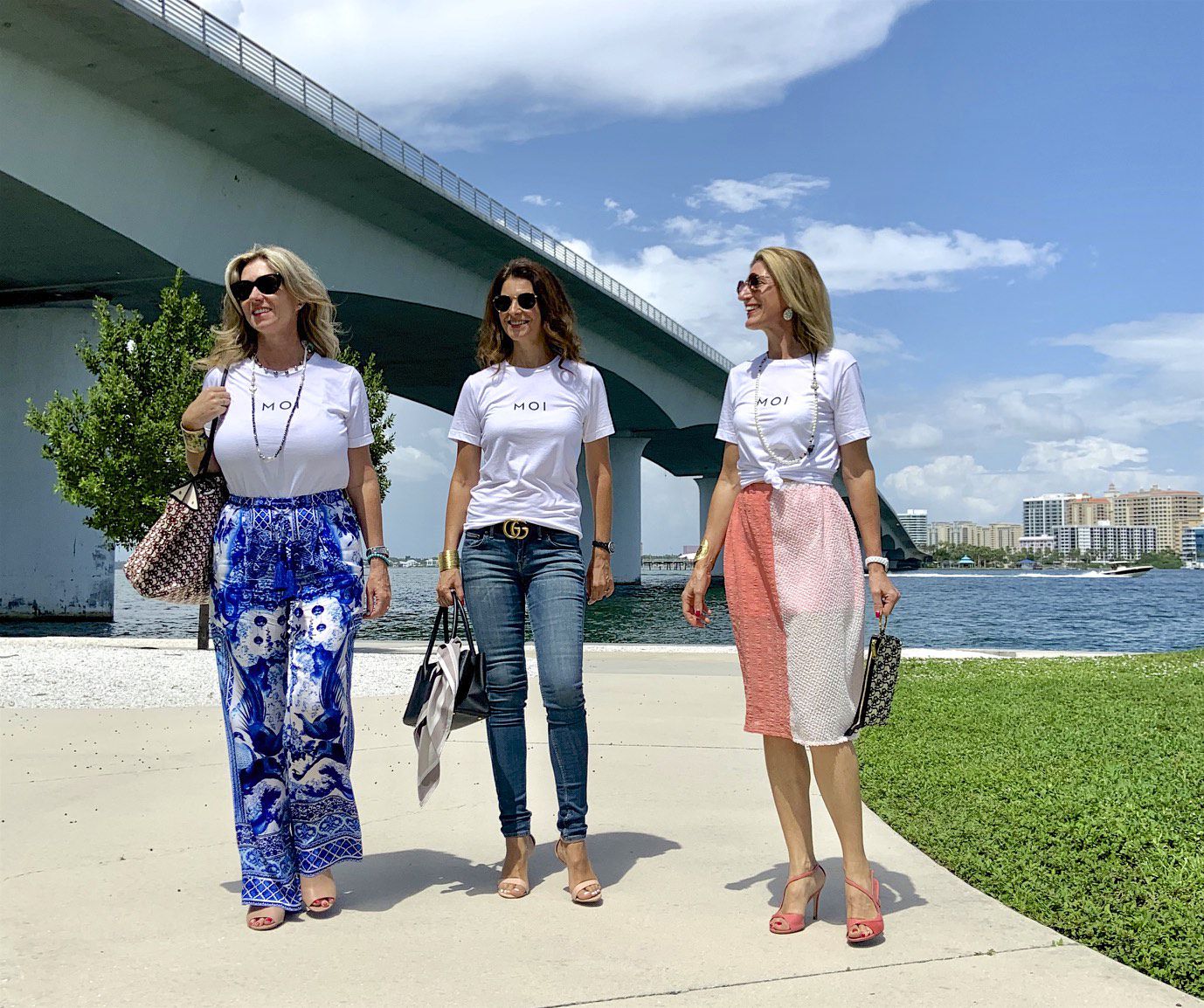 🇺🇸 MOI /mwa/ after the French pronoun meaning me, was created to offer its clients unique pieces to experience a moment of self-discovery.
🇫🇷 MOI /mwa/ a été créé pour offrir à ses clients des pièces uniques pour vivre un moment exceptionnel à la découverte de soi.
One Year Anniversary Celebration
Sarasota- September 2020 And just like that, we are about to celebrate MOI's one year anniversary! A year ago, we were planning our first buying trip to NYC. We met many new wonderful people: ...
https://moiconceptstore.com/2020/09/02/one-year-anniversary-celebration/
GOOD LUCK!☘️
Follow my INSTAGRAM Stories for recipes, DIYs, danse classes and funnies videos!
Naty💋