Chic Sleeveless Coat for the Holiday Season!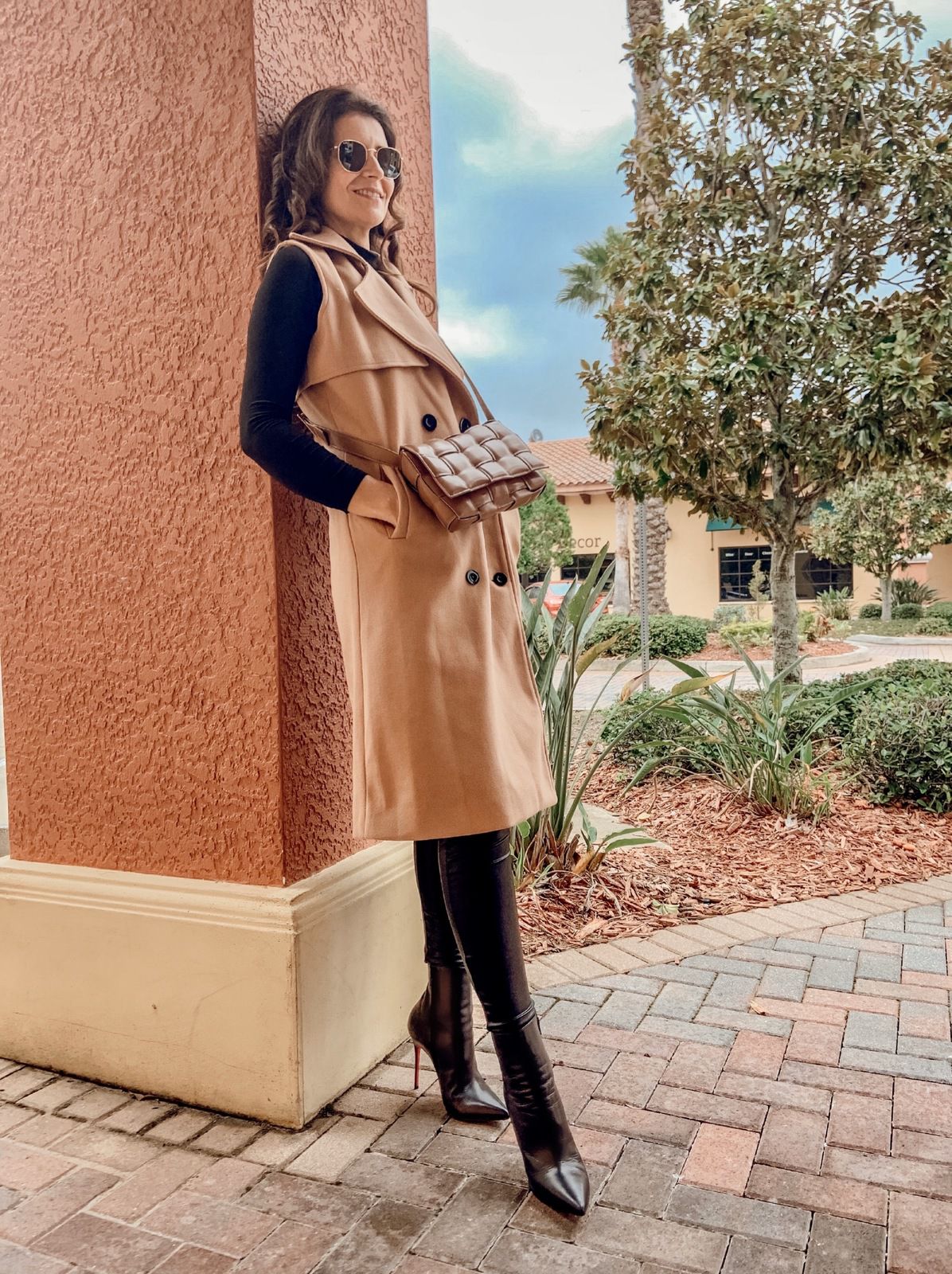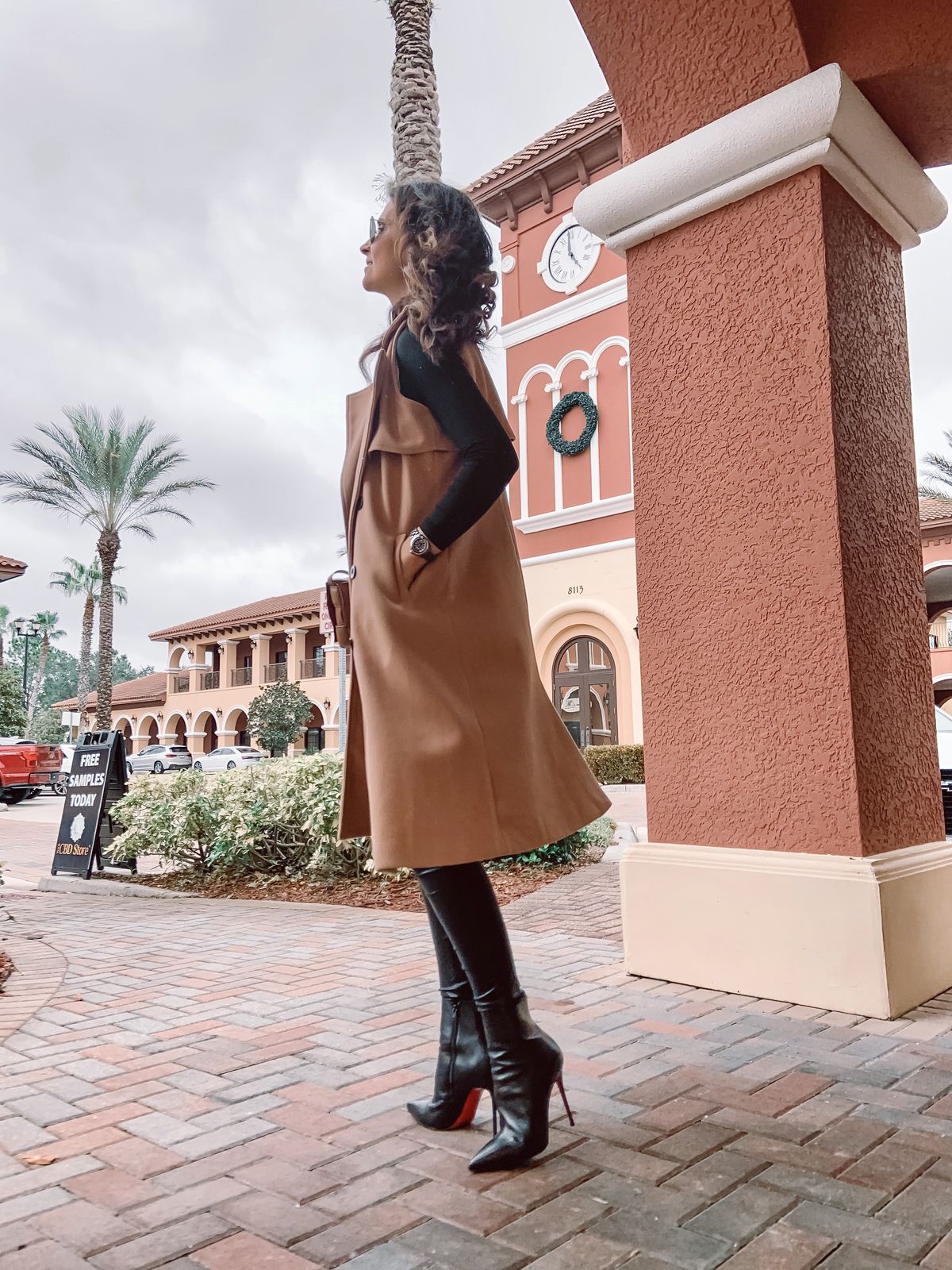 🇺🇸 Be stylish in a sleeveless coat.
For the cold cold season, it is important to have elegant layers. The sleeveless coat is one of the best layering items that can keep you cool and warm at the same time. Also known as the long coat, this men's inspired clothing is popular with many stars (Victoria Beckham mainly.) Shine like the ex-pop star with these smart ways to wear a sleeveless coat:
My today's outfit: Dress it up with a sweater!
Make up for the lack of sleeves by wearing your coat with a long-sleeved sweater. This fashion duo is not only chic, it can keep you warm in the cold winter air.
🇫🇷 Soyez stylée dans un manteau sans manches
Pour la saison froide, il est important d'avoir des couches élégantes. Le manteau sans manche est l'un des meilleurs articles à superposer qui peut vous garder au frais et au chaud en même temps. Également connu sous le nom de manteau long, ce vêtement, inspiré des vêtements masculins, est populaire auprès de nombreuses stars (Victoria Beckham principalement.) Brillez comme l'ancienne pop star avec ces façons stylées de porter un manteau sans manche :
Associez-le à un pull !
Compensez l'absence de manches en portant votre manteau avec un pull à manches longues. Ce duo fashion n'est pas seulement chic, il peut vous tenir chaud dans l'air froid de l'hiver.

#SHEINBlackFriday
Use this discount code Sb2JK for an extra 15% off any purchase
on SHEIN until Dec. 6th 💥💥
🇺🇸 Want to look feminine for December? Then pair your long coat with your favorite dress. While winter demands long-sleeved dresses made of thick, shapeless materials (think wool or fur), you can show off your figure with a belt.

🇫🇷 Vous voulez avoir l'air élégante pour les fêtes ? Alors associez votre manteau long à votre robe préférée. Alors que l'hiver exige des robes à manches longues faites d'épaisses matières (comme la laine ou la fourrure), vous pouvez montrer votre silhouette avec une ceinture.
Follow my INSTAGRAM Stories for recipes, DIYs, danse classes and funnies videos!
Naty💋