Fall fashion: Jumpsuit for every occasion.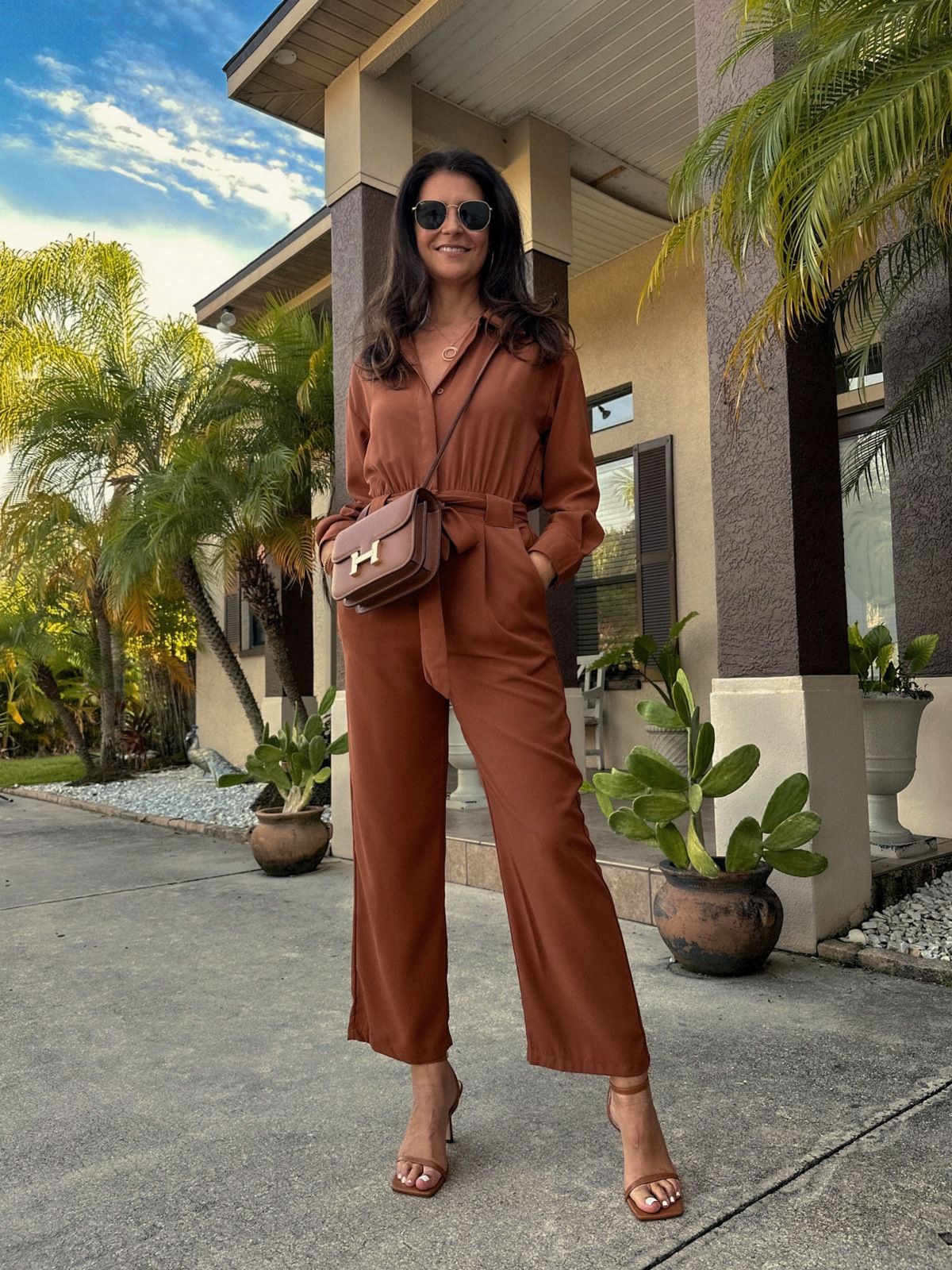 Effortlessly Transition into Fall with Jumpsuits for Every Occasion!
As the summer warmth gives way to the crisp air of fall, it's time to refresh your wardrobe with versatile pieces that effortlessly bridge the gap between seasons. Enter jumpsuits - the perfect ensemble for every autumn event. Whether you're attending a casual brunch, a work meeting, or a cozy evening gathering, jumpsuits can be styled to suit any occasion.
1. Casual Chic: Embrace the comfort of a lightweight jumpsuit in earthy tones like rust or olive green. Pair it with ankle boots and a denim jacket for an easygoing weekend look that's perfect for pumpkin patch visits or coffee catch-ups with friends.
2. 9-to-5 Elegance: Make a powerful statement at work by choosing a tailored jumpsuit in classic colors such as navy or deep burgundy. Add a waist belt and heeled ankle boots to elevate the look, ensuring you're both stylish and professional.
3. Date Night Glam: For a romantic evening out, opt for a jumpsuit with a touch of glamour. Consider a deep V-neck style in a rich jewel tone like emerald or plum. Complete the ensemble with statement jewelry and strappy heels to exude confidence and charm.
4. Weekend Getaway: Heading out for a weekend retreat? Pack a versatile jumpsuit that can transition from day to night. A wide-legged jumpsuit in a playful print can be worn with sneakers during the day and transformed with wedges and a crossbody bag for a night on the town.
5. Cozy Comfort: As the temperatures drop, stay snug in a long-sleeved jumpsuit crafted from cozy fabrics like corduroy or knit. Layer it with a chunky cardigan and knee-high boots to keep warm and stylish during those chilly fall strolls.
6. Outdoor Adventures: Planning outdoor activities? Opt for a utility jumpsuit in a muted hue like khaki or charcoal. Its practical design and comfortable fit make it ideal for hikes, apple picking, or exploring autumn foliage.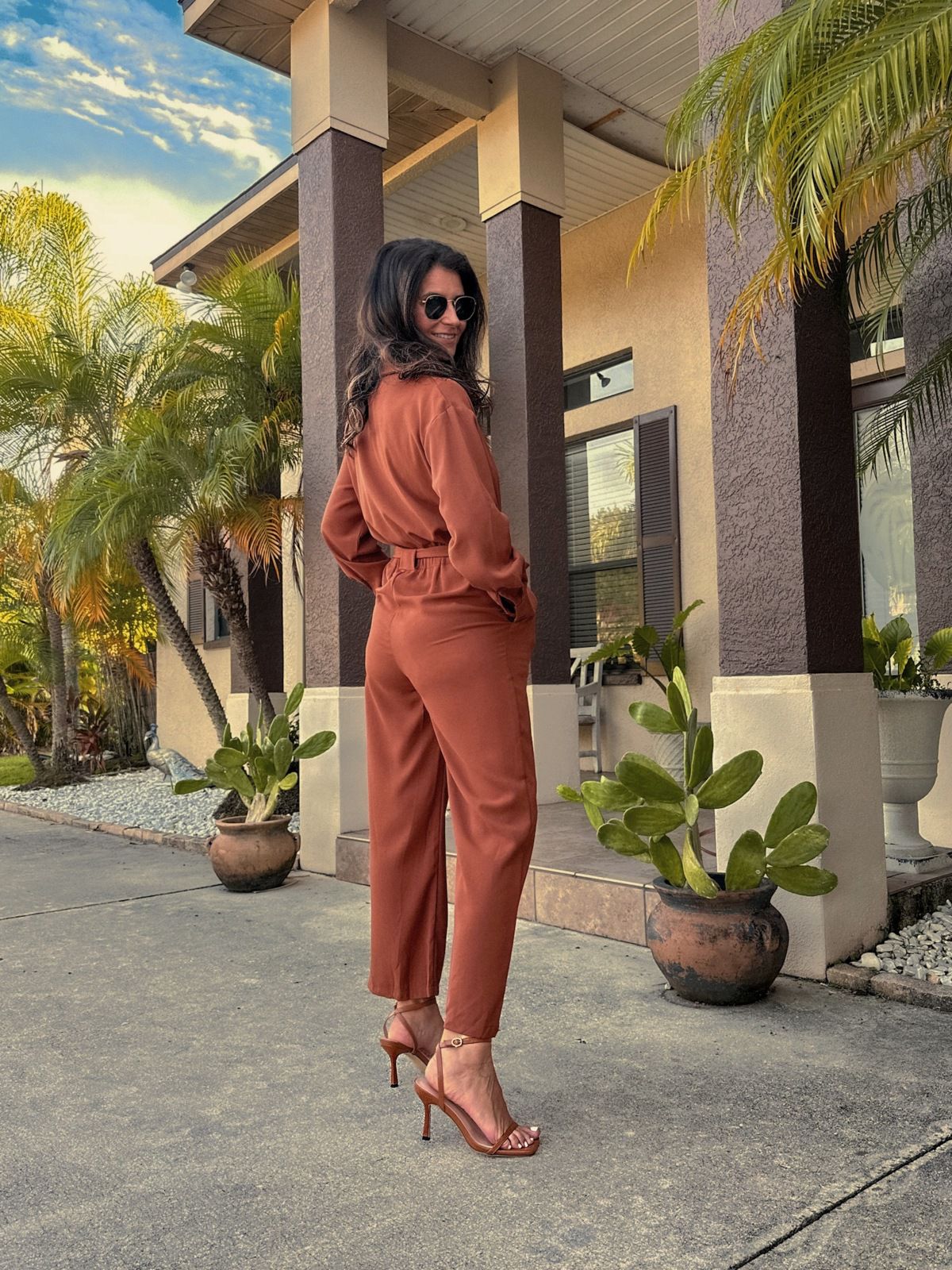 Incorporate these versatile jumpsuits into your fall wardrobe to effortlessly transition between different occasions. With the right accessories and styling, these one-piece wonders will become your go-to choice for a stylish and comfortable autumn season.
More Jumpsuits:
CLICK TO SHOP
⬇︎⬇︎⬇︎
Follow my INSTAGRAM Stories!
Naty💋