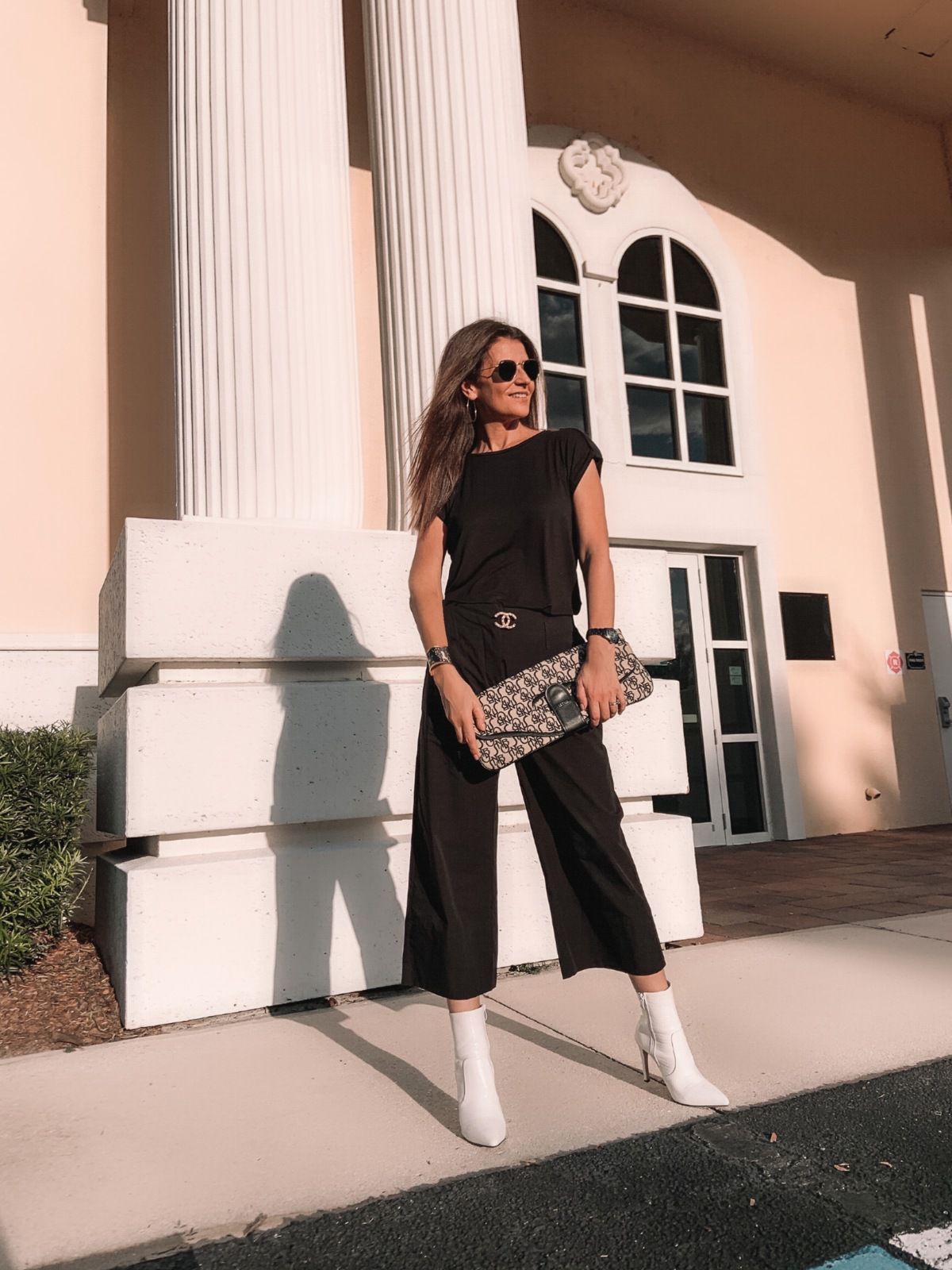 🇺🇸 For those of you who know me for some years now - you know that I'm often on the lookout for classy designs with a note of sophistication and an eco-friendly philosophy on sustainability. So, if you are also like me, then I found the perfect brand for you...
Saint and Sofia, based in London, not only uses organic and recycling fabrics for their collections (and packs them in 100% biodegradable and recycled, plastic-free packaging), they also design clothes for brands such as Matches Fashion, Louis Vuitton, Reiss and Ted Baker. That means plenty of classic silhouettes, but with a refined grunge twist. I love it! The icing on the cake - they donate the profits from the sales of some products to tree-planting charities, with the goal of planting 10 million trees in the next ten years. Wow! How can you not fall for that?
🇫🇷 Pour ceux qui me connaissent depuis quelques années maintenant vous savez que je suis souvent à l'affût de silhouettes classiques avec une touche de raffinement et dans une éthique de durabilité. Et bien si vous êtes comme moi, j'ai trouvé LA marque qu'il vous faut...
Saint et Sofia, basée à Londres, utilisent non seulement des tissus BIO et recyclés pour tous leurs vêtements (et les emballent dans des emballages biodégradables et recyclés, sans plastique), mais l'équipe, derrière la marque, a conçu des vêtements pour des marques comme Matches Fashion, Louis Vuitton, Reiss et Ted Baker. Ce qui signifie qu'il y a des silhouettes classiques à profusion, mais avec une touche grunge raffinée. J'adore ! Et la cerise sur le gâteau, ils reversent les bénéfices de la vente de certains produits à des associations caritatives de plantation d'arbres, avec pour objectif de planter 10 millions d'arbres dans les dix prochaines années. Waouu! Comment ne pas craquer ?
🇺🇸 On my wrist, I wear a gorgeous cuff from the Evocateur.
Evocateur Is A Collection Of One-Of-A-Kind Jewelry And Accessories. It Reminisces The Past With Exquisite Images And Hand Set Vintage Treasures, While Celebrating The Present In 22K Gold Leaf Brilliance. Each Piece Conjures A Story That's Yours To Tell… Tales Of Ancient Times And Memories Of Favorite Places… The Magic Of New Love… The Glimmer Of Dreams Just Begun. Evocateur Touches Upon Passions And Pursuits With Flecks Of Gilded Warmth And Imagination. It's A Collection For Women Whose Style Defies Definition And Who Know That The Very Best Stories Start With A Few Unforgettable Details. The collections are made In The Usa.
This cuff features a striking image of a young woman in a glamrous fitted gown with a theatrical head dress representing a constellation of stars. 22K gold leaf and Swarovski crystals.

🇫🇷 À mon poignet, je porte un bracelet manchette sublime de la marque Évocateur.
Évocateur est une collection de bijoux et d'accessoires uniques. Elle rappelle le passé avec des images exquises et des trésors vintage sertis à la main, tout en célébrant le présent dans un éclat de feuille d'or 22K. Chaque pièce évoque une histoire qui vous appartient... Des histoires de l'Antiquité et des souvenirs de vos endroits préférés... La magie du nouvel amour... L'éclat des rêves à peine commencés. L'évocateur aborde les passions et les poursuites avec des touches de chaleur dorée et d'imagination. C'est une collection pour les femmes dont le style défie toute définition et qui savent que les meilleures histoires commencent avec quelques détails inoubliables.
Les collections sont fabriquées aux États-Unis.
Ce bracelet manchette présente l'image saisissante d'une jeune femme en robe moulante glamour avec une coiffe de théâtre représentant une constellation d'étoiles. Feuille d'or 22K et cristaux de Swarovski.
Follow my INSTAGRAM Stories for recipes, DIYs, danse classes and funnies videos!
Naty💋