Embrace the Autumn Vibes: How to Wear a Glam Sequins Blazer and Pants Combo?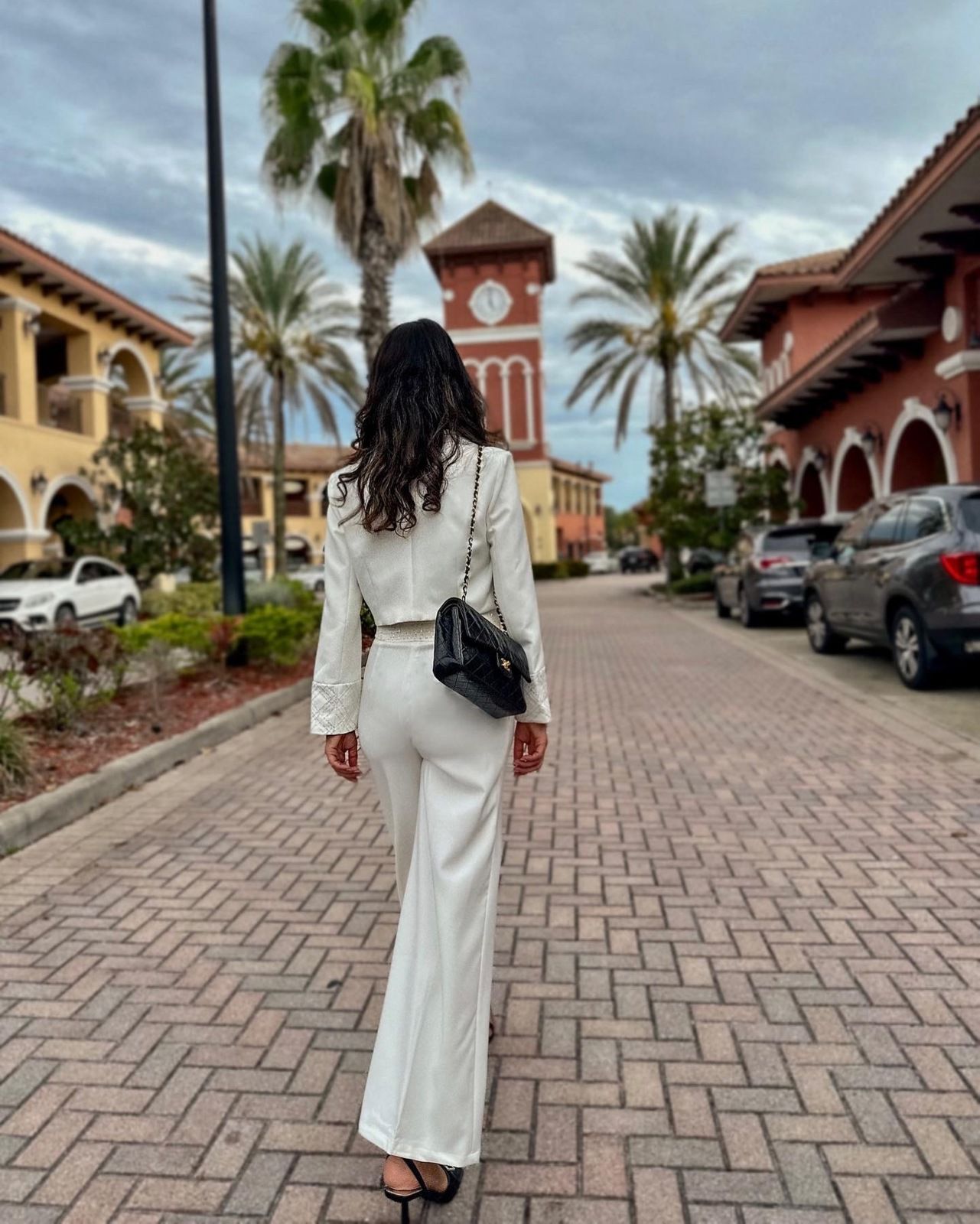 As autumn unfolds its splendid tapestry of hues, fashion enthusiasts eagerly anticipate the opportunity to showcase their style in sync with the changing seasons. The fall season brings with it a perfect blend of crisp air, vibrant foliage, and exciting fashion trends. If you're looking to make a statement this autumn, a sequins blazer and pants combo can add a touch of glam to your wardrobe.
Let's dive into creating a dazzling ensemble for the autumn days.
1. Choosing the Right Sequins Blazer and Pants Combo:
Select a blazer and pants set that complements the rich, autumnal color palette. Shades like deep burgundy, emerald green, or burnt orange can capture the essence of fall while the sequins add a touch of glamour. And The perfect choice for a slimmer silhouette: a cropped blazer... Very fashionable!
2. Pairing with Neutrals or black:
Balance the glitz of the sequins by pairing the blazer and pants with neutral tones or even black. Opt for a cream or beige blouse or a black crop top to maintain a sophisticated balance and allow the sequins to take center stage.
3. Accessorize Mindfully:
Choose accessories that enhance the glam factor without overpowering the sequins. Consider adding gold or silver statement earrings and a sleek belt to cinch the waist, accentuating your silhouette.
4. Footwear Choice:
Complete the look with a pair of high-heeled pumps in a complementary neutral shade or black. This will elongate your legs and tie the ensemble together.
5. Hairstyle and Makeup:
Keep your makeup subtle to let the sequins shine. Opt for a natural, dewy base, a soft eyeshadow, and a bold lip for a touch of drama. In terms of hairstyle, loose waves or a chic updo can effortlessly elevate the overall look.
6. Confidence is Key:
Rocking a sequins blazer and pants combo requires confidence. Walk with grace and let your personality shine through as you embrace the beauty of autumn and the glamour of sequins.
Autumn is the perfect season to experiment with textures, colors, and styles. Incorporating a sequins blazer and pants combo into your wardrobe not only allows you to stay on-trend but also showcases your unique style in a dazzling and glamorous manner.
Embrace the beauty of fall and let your outfit reflect the magic of the season.
Follow my INSTAGRAM Stories!
Naty💋